There is the real town of Bais, incorporated in 1901, and the Bais of my books—and while the two are related, they are not the same. The chapel below is real: it is the Mojon Chapel on the grounds of the Central Azucarera de Bais, the largest sugar refinery in Negros Oriental. However, it did not exist until at least 1918, when the sugar central was built. Nevermind. I turned it into San Honorato de Amiens, named after the patron saint of confectioners, and made it the chapel of ease on Hacienda Altarejos. Writing is fun.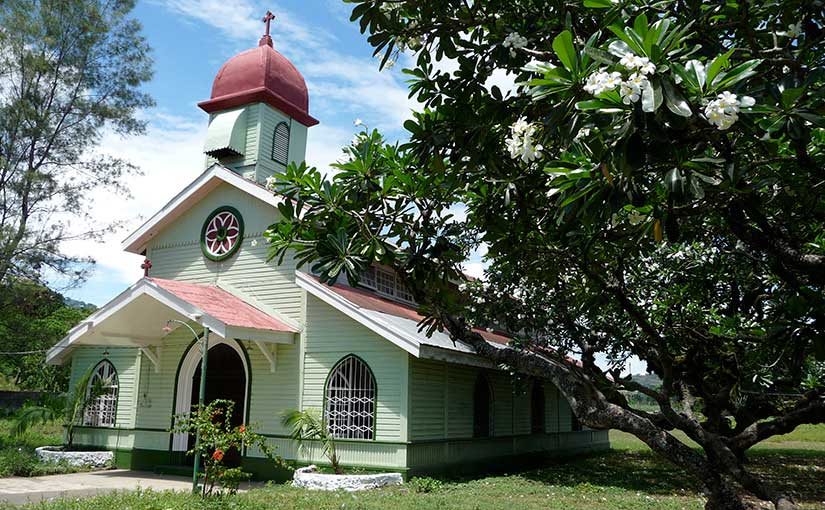 Bais was truly a prosperous center of sugar, settled by a diverse mix of Europeans, Latin Americans, and Chinese mestizos in the nineteenth century. I imagined Javier's grandfather, Hilario Altarejos, as one of these men. However, while no one says it, I also assume that many of these first hacenderos were half-scoundrel, like their American carpetbagger successors. Hilario certainly was. An officer in the Spanish army, he decided to stay in the Philippines with his Filipino querida—effectively abandoning his family back in his hometown of Altarejos, near Cuenca, Spain. Rather than admit to a priest his real name, he took the "de Altarejos" moniker and gave his sweetheart the pretense of a legitimate marriage. A dynasty was born.
Hilario Altarejos settled in Bais back when the Spanish considered it empty land. It originally took three to five days to travel by land from Dumaguete to Tanjay, and the main road ended there. By Javier's time, it would have taken only four to five hours on horseback to travel the whole 30 miles, but it would have still felt like the middle of nowhere. Still, at the end of the road would be Hacienda Altarejos, with its bahay na bato modeled on the Museo de la Salle in Dasmariñas, Cavite. See more images of impressive ancestral houses from the Philippines at my Pinterest site.
Even though the hacenderos of Bais became prosperous, they were not numerous. In fact, all of Bais was between 5,000-9,000 people, depending on which census you trust. These days Bais is relatively easy to access by bus (45 minutes from Dumaguete), and you can stay in comfort in between swims with the whale sharks. But for Boston-native Georgina Potter, the adventure was real and potentially dangerous. It is worth noting that two of the real Thomasites posted to Bais died: a woman of hyperemesis gravidarum (excessive morning sickness), and a man by drowning during passage across the Tañon Strait from Cebu. One wonders how the latter managed to "fall off" his banca? Sounds sketchy. Fortunately, though, the worst trouble Georgina manages to find is love…