In between working more-than-full-time and trying to get the next book out (nearly a year late), I had not expected to find motivation on Goodreads of all places. I try to avoid the site, to be honest.
Goodreads is for readers, and I believe in their right to review honestly. Use all the stars. Give both good and bad news. After all, what one person hates, another might love. If I read that "this book has too much sex," I one-click. It's Pavlovian.
Now, while I absolutely believe reviewers have the right to give negative feedback, I personally don't want to spend too much time dwelling on criticism. I read it in quick doses—like ripping off a bandage while squinting at my screen.
Recently, though, I came across a review of Tempting Hymn that has pretty much made the last three years worthwhile.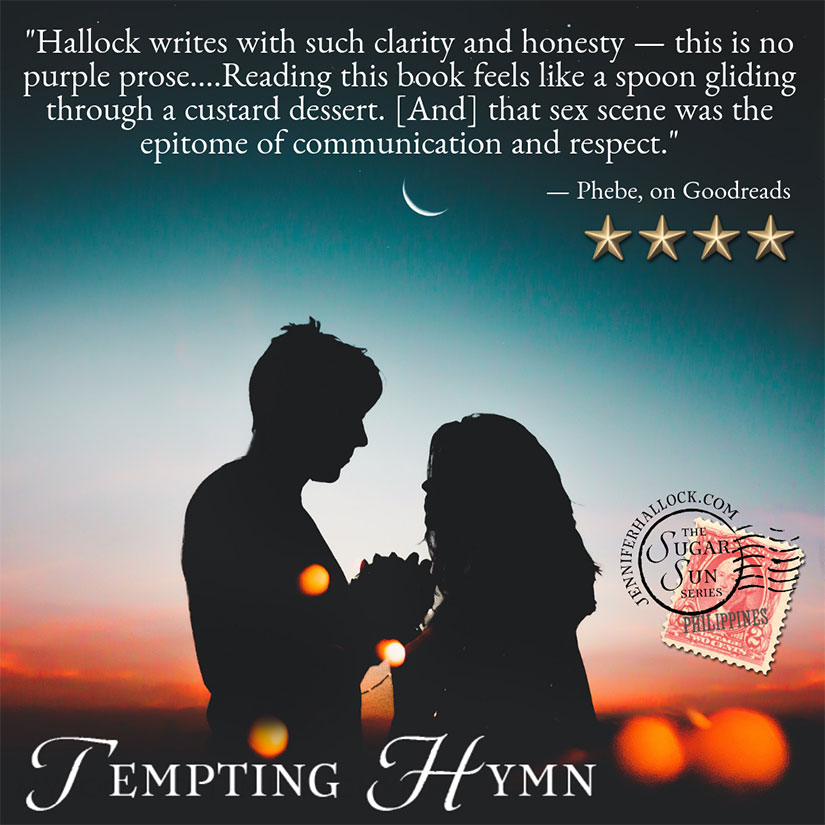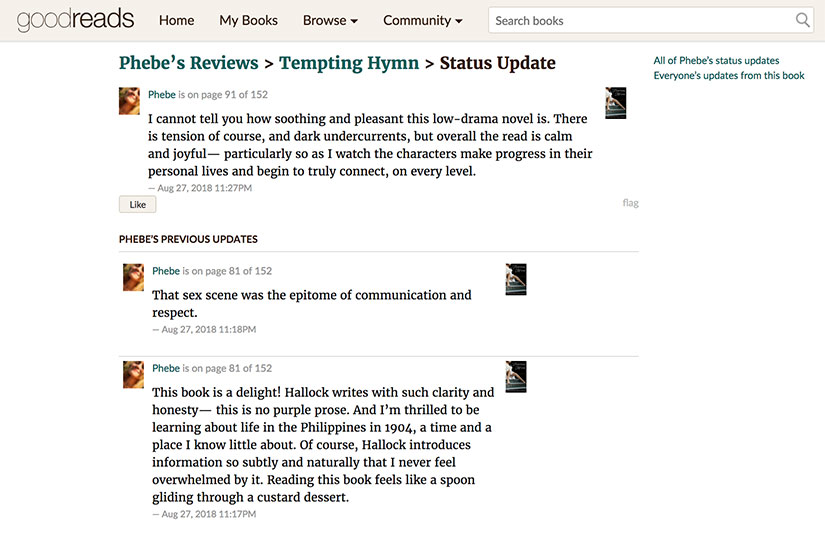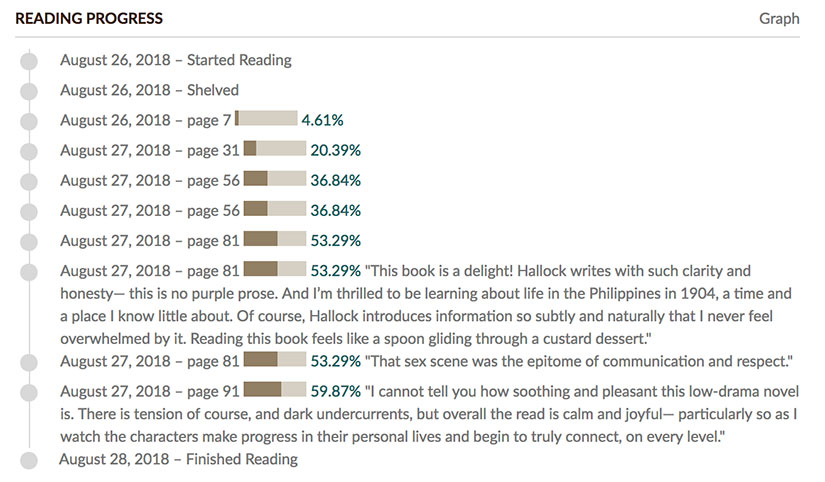 Thank you, Phebe. Next time I need a little encouragement to keep going, I'm coming right back here.