Sugar Moon is a work of fiction, but the attack in Balangiga, the American counterattack on Samar, and the Pulahan War were all true events that happened between the years of 1901 and 1907. I relied heavily upon the outstanding scholarship of Rolando O. Borrinaga, George Emmanuel R. Borrinaga, Bob Couttie, Brian McAllister Linn, and Daniel C. Talde. I am also grateful to Scott Slaten and the whole Philippine-American War Facebook Group for their photographs, stories, and shared knowledge about this period.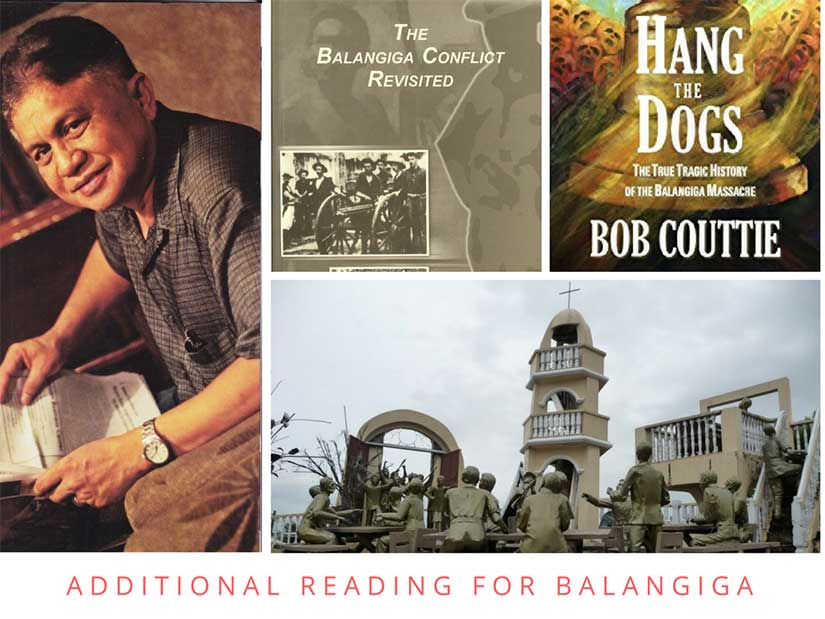 Some characters in this novel are based on real people but they have been renamed, conflated, and woven into a simplified account that serves my story. Ben Potter is loosely based upon Sergeant Frank Betron. This American soldier studied arnis from the real police chief in Balangiga, Valeriano Abanador. He also may have had a brief romance with the church caretaker, Casiana Nacionales. Betron remained in the Philippines after his escape from Balangiga, possibly to look for Casiana. He failed to find her, married a woman from Cebu, and settled elsewhere in the islands. Casiana, also known as Geronima or Susana, is one half of the model for Valentina. Accounts place her in Balangiga during the attack, but it is not known whether she stayed to cover the departure of the other women or to help coordinate the ambush by sneaking weapons into the church. The other model for Valentina is a real Pulahan priestess, resistance fighter, and healer, Bruna Fabrigar.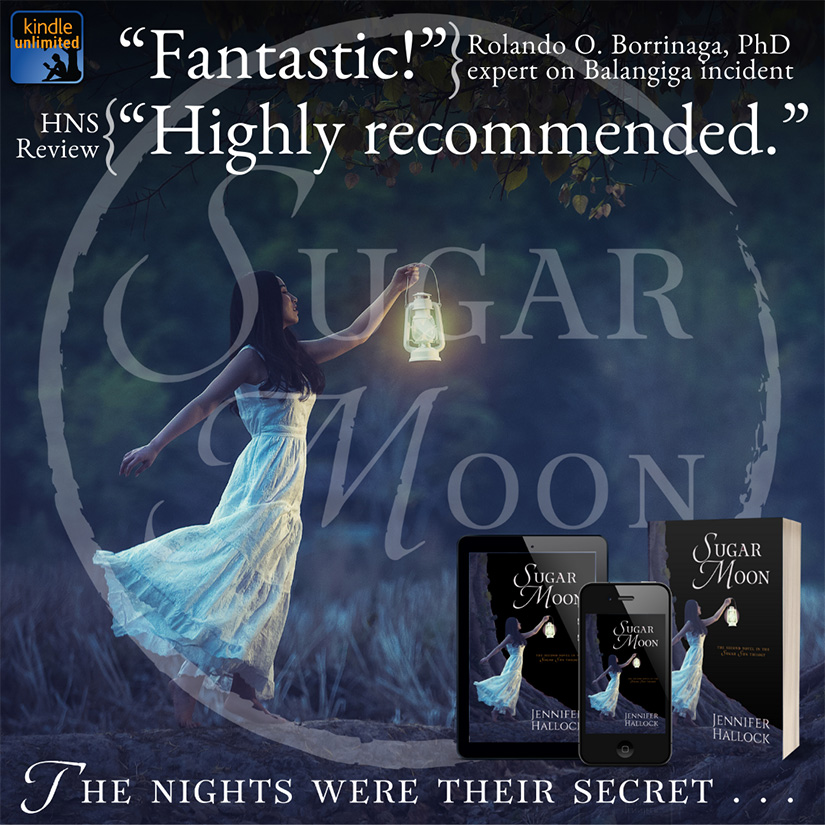 It is no accident that my hero, Ben Potter, is drawn to smart, passionate women—but only Allegra wins this soldier's heart. Actually, this phrase is doubly appropriate: "soldier's heart" was the contemporary term for combat-related posttraumatic stress disorder. Ben's struggle is inspired by first-hand accounts from three of my best friends: two U.S. Army veterans of the Vietnam War, Jim (MACV-SOG, I Corps) and Rudy (11th Armored Cavalry, III Corps); as well as Rich, a Marine survivor of the 1984 terror attack on the U.S. Embassy in Beirut. I have taken Ben's story in directions that none of these men would have imagined, but I could not have imagined any of it without their help.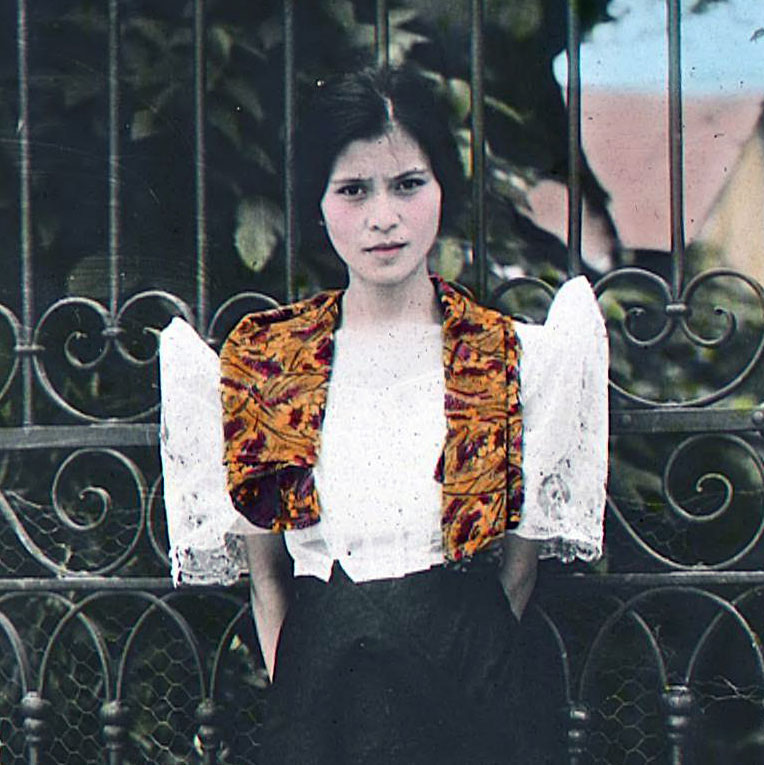 Allegra Alazas was a scene-stealer in Under the Sugar Sun, and I always knew the next novel would be hers. Her iconoclastic character was sparked by the sly half-smile of a Filipino woman in a lantern slide taken by E. W. Goodrich, Tremont Temple, Boston, and housed at the University of Michigan Philippine Photographs Digital Archive. Allegra is not based on any single person—she has always had a voice of her own, right from the beginning—but she would be honored by any resemblance shown to the brilliant Regina Abuyuan. Gina was a writer, editor, school founder, teacher, pub owner, mother, wife, advocate, and friend. We love and miss you, Gina.
Allegra's attitudes toward colonial education policy came from the many questions that arose during my research, especially about the thoroughly inappropriate children's readers imported from the United States. In 1907 the first Philippine primers were published by the World Book Company—though unlike Allegra's series, these were written entirely by Americans. Sometimes history needs a shove in the right direction. See scholars Roland Sintos Coloma, Kimberly A. Alidio, and A. J. Angulo to learn more.
Also essential to creating Sugar Moon were my language gurus: Liana Smith Bautista (Cebuano); Stephen Fernandez and Adriana Sanchez (Spanish); Scott Giampetruzzi and Andres Reyes (Latin); and Suzette de Borja (Waray). I cannot thank my beta readers enough: Teresa Noelle Roberts; Priscilla and Jim Lockney; and the members of the Weare Area Writers Guild. Also, a big thanks to the authors at NECRWA and #romanceclass for being mentors and friends.
This book would not have been possible without the editing, advice, design, technical expertise, and support of my husband, Stephen. He is the hero who makes my dreams possible—at the cost of many hundreds of hours he would have otherwise set aside to play guitar. If he does not become the next Richard Thompson, you have just read why.