Described as the Fifth Avenue of Manila, the Escolta was the central business district of the city.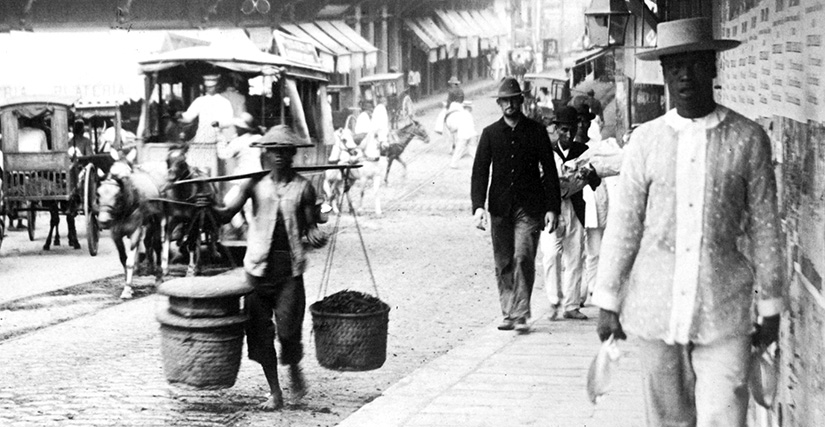 Named after the escort (escolta) that accompanied the Spanish governor-general in his excursions here, the street developed a reputation as the ritziest row in Manila.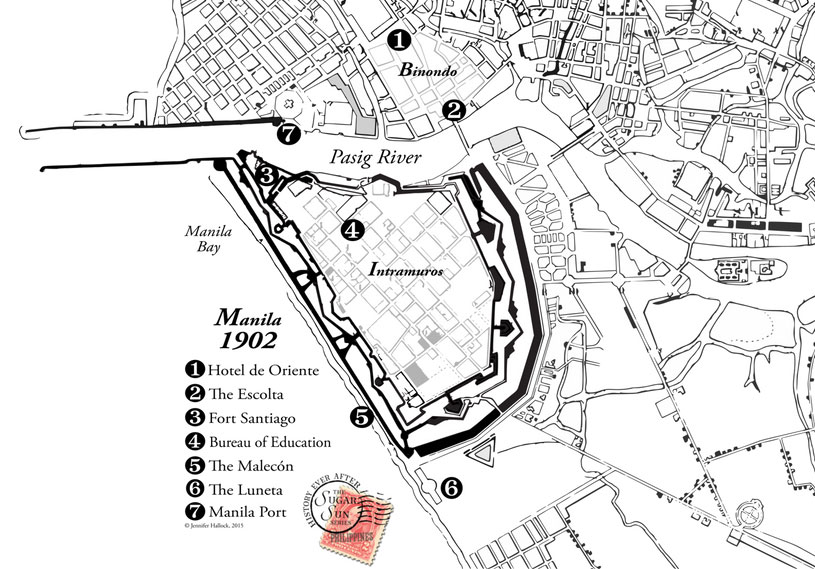 Felice Sta. Maria explained its appeal, as one could always find here "the snobbish precursors of the large department stores and the best of the limited-line stores." A contemporary account said:
What cannot be bought on the Escolta…is hardly to be found in the city. Harness and hardware, dry goods and diamonds, beer, whisky and cigars, stationery, clothing, drugs, books, notions and wares from India, China, and Japan…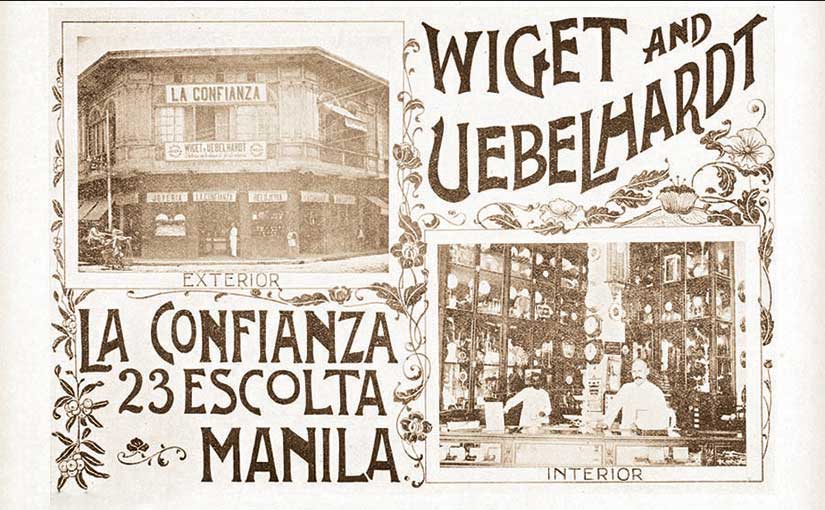 This busy entrepôt was located outside the Spanish walled-in core of Intramuros—not so surprising when you learn that the whole area, Binondo, was also Manila's Chinatown. For several hundred years, Hokkien merchants came from the reclusive mainland, loaded with silks, porcelain, and tea to sell to Spanish galleon crews, who were flush with Mexican silver. But though the Spanish needed the trade, they also distrusted their partners. For a long time, all Chinese—even those who had converted to Christianity or had been born in Manila, some to Filipino mothers—had to live within a cannon shot from the Crown. And that was not a passive-aggressive threat; it was aggressive-aggressive, as they did use their cannons on occasion. Hence it is especially ironic that while the Chinese built the prosperity of Binondo, the Spanish would later claim the most prosperous street, Escolta, as theirs.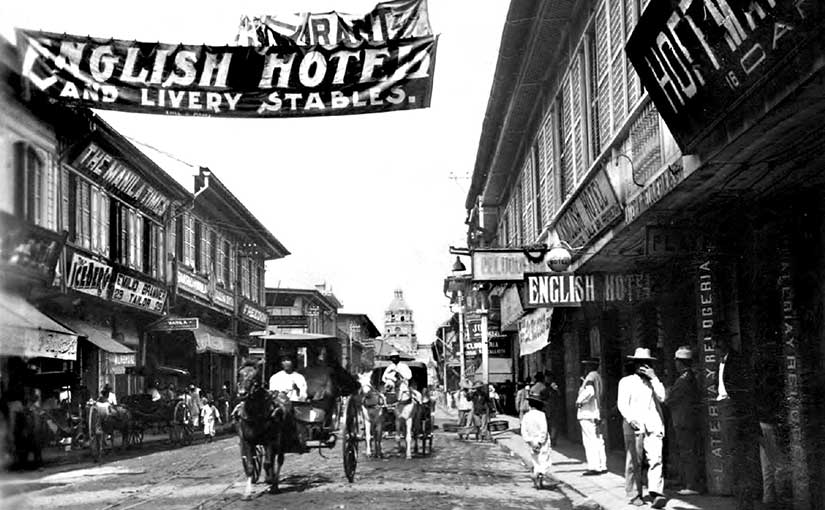 When the Americans first arrived, they installed their own cultural touchstones—bars. Helen Taft, the wife of Philippine commissioner and eventual governor, William Howard Taft, wrote about the "beery" odor and dangers to women there. By 1899, the saloons were forced to close at 10 pm, and in February 1900 they were banned from Binondo altogether. (Of course, bars did not disappear from the city entirely. By August 1900 there were over 1100 liquor-selling establishments in Manila. In the first ten months of the American occupation, alcohol imports quadrupled.) Once this street was again safe for women and their pocketbooks, new stores opened to cater to their needs, including Clarke's Ice Cream and Heacock's Department Store. Anyone who was anyone shopped and ate on the Escolta, and then headed out to the Luneta to be seen in the latest Paris or New York fashions. Not bad for a bunch of carpetbaggers.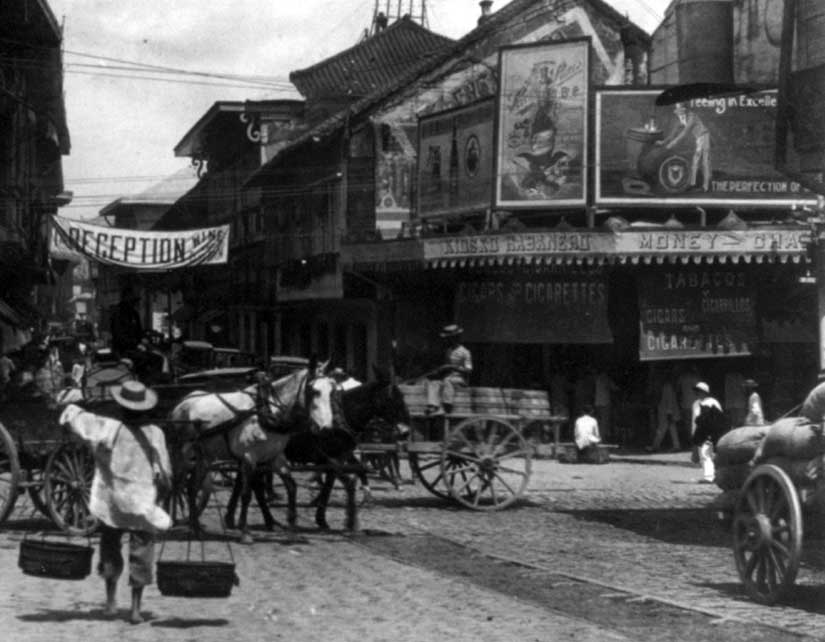 Read more about these carpetbaggers falling in love in Hotel Oriente, the prequel novella of the Sugar Sun series, which takes place mostly in Manila.