I'm so thrilled that Sugar Moon made this list from Joanna Shupe and Frolic. There are some amazing books on that list, and it is an honor to be included. The ones I've not yet read are now tops of my TBR.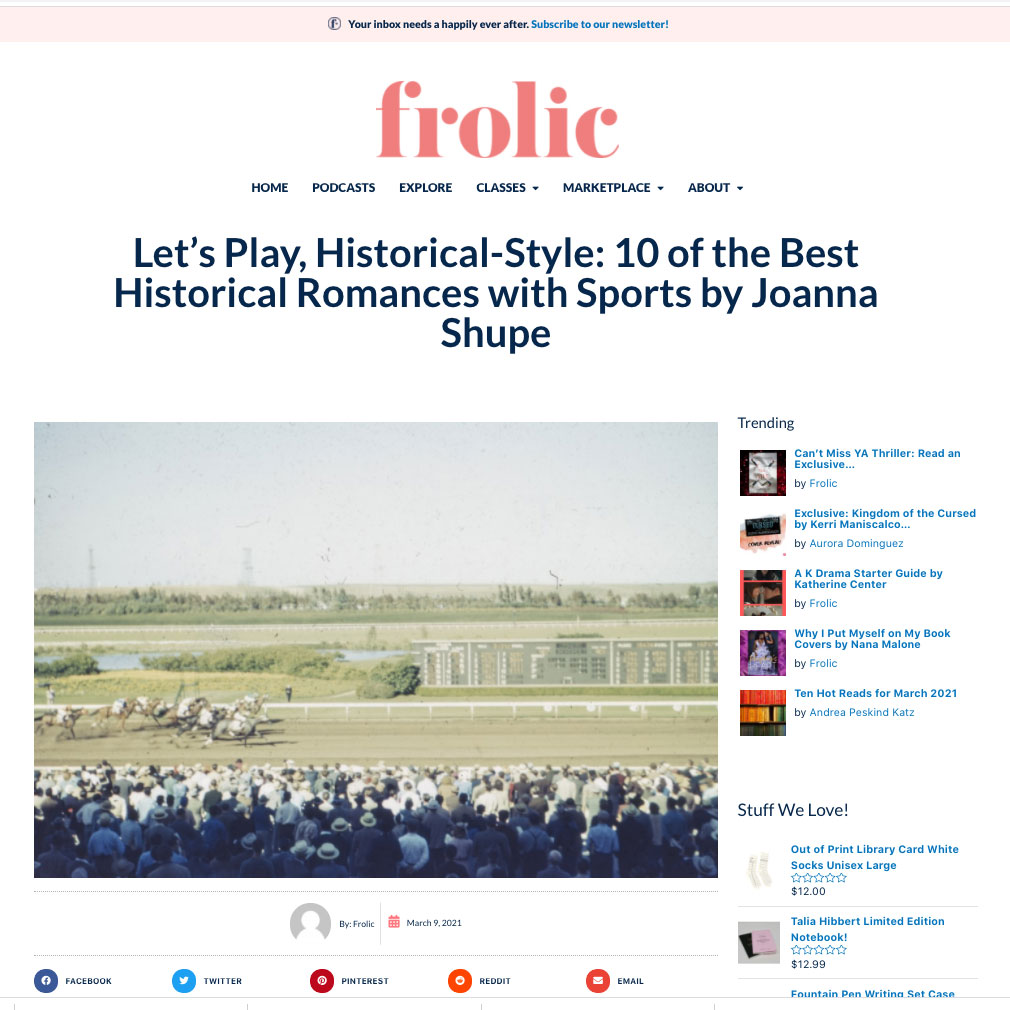 The list celebrates Shupe's latest release, The Heiress Hunt, featuring a tennis-playing heroine based on "Suzanne Lenglen, a Frenchwoman who dominated in the early 20th-century with her aggressive style of play," as Shupe writes. "The unconventional Lenglen pioneered "sportswear" attire for women, drank cognac during her matches, and was unapologetic about her superior skills on the court. (Seriously, where is this woman's biopic??!)" I'm game!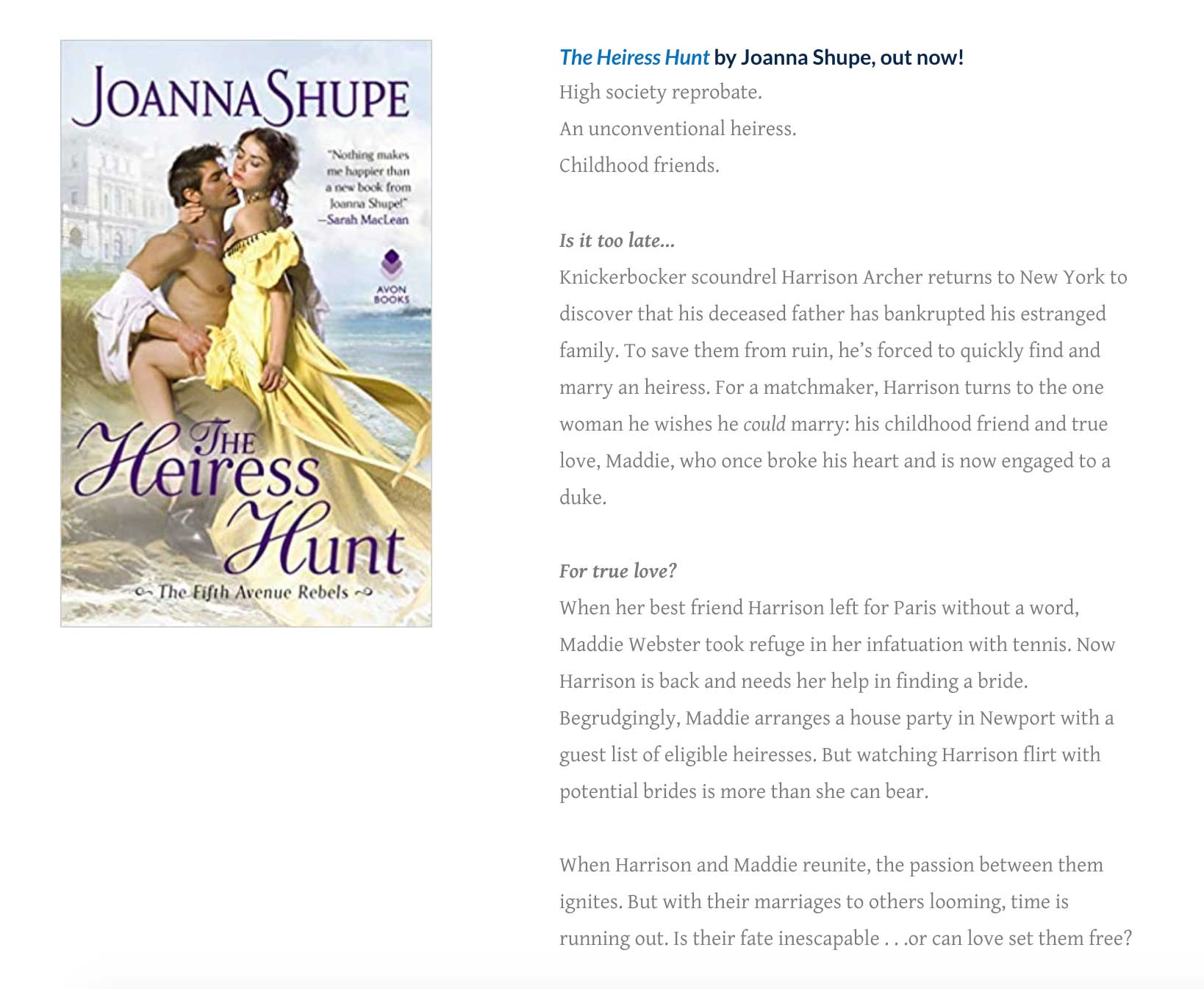 Shupe wrote why she had chosen each book for the list. Here's what she said about Sugar Moon:
Set in the Philippines in the early 1900s, this richly layered romance is filled with vivid details of a location not often found in historical romance—including a historical baseball game! The hero, Ben, is suffering from what we now know as PTSD from the war, and he struggles with his self-worth. When he meets the fiercely independent schoolteacher Allegra, their chemistry turns this into a heart-tugging and wonderful journey of redemption.

Yes, that's a proposal scene! There are two baseball scenes, both related to courtship, in Sugar Moon because Ben is a dedicated player—and fortunately his sister has already brought the game to the hacienda. Everyone comes out to see if Ben can win his lady's hand with athletic prowess.