I know, I know, it doesn't seem like summer is coming, not when you consider what my yard looked like on May 9th:
But as I type this post from my lawn chair while my dog stalks our baby chicks on their "field trip" outside, I can vouch that summer is almost here. (She's supposed to be one-eighth livestock guardian dog, and she guards them…one-eighth of the time.)
If you read about the birth of our chicks in my last post, allow me to update you. We hatched eleven of them—and named the eleventh #SpinalTap in tribute. That is her below. (No, I don't really know her sex, but I hope she grows into a productive egg-layer!)
How else have I been keeping busy? Just like during sabbatical, I have been cooking a lot. We continue to order from Blue Apron, which is delicious, but now we are also getting a meal kit from Purple Carrot. This is a vegan-based food company that was originally associated with Mark Bittman (and I believe he still partly owns).
Normally, I would be eating from my employer's dining hall for free during the boarding school year. While I am staying in New Hampshire, though, we are about a thirty-minute drive from a dedicated grocery store. Moreover, even if Market Basket were closer, purchasing ingredients for good dinners is not cheap, even with the values at such an amazing store. (Click the link to understand why this store has developed such a loyal following.)
I also love "cooking by the numbers," as I call it. We are not going out to eat, not going to the movies, not going out for a drink, and not traveling. This is how I am treating myself. And, best of all, I am learning something. During sabbatical three years aago, I learned how to cook from scratch using Blue Apron, and their meals are restaurant-quality food. Purple Carrot is now teaching me to incorporate more vegetables in my repertoire—and, big plus, shipping those vegetables to me. (Thank you, delivery drivers!)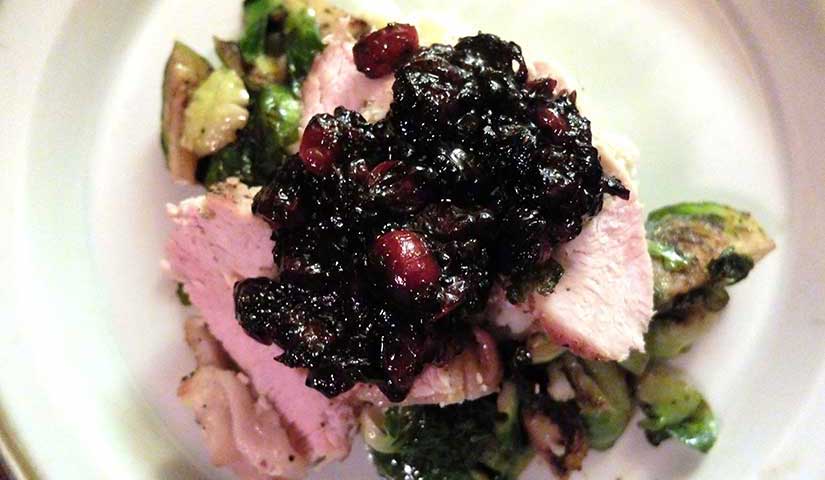 Purple Carrot exposes its customers to good vegan substitutes for meat, like seitan. (Beware if you have a gluten allergy, though.) It also teaches me more ways to cook tofu and tempeh. I am not vegan, but I love it all. Best of all, the Purple Carrot menus are very international, including lots of Japanese, Thai, South Asian, Mediterranean, and Mexican dishes (or inspired/fusion). The spices and ingredients are excellent. Blue Apron has a cosmopolitan offering as well. For example, in both kits I've recently cooked food with za'atar, a Middle Eastern spice that I've loved since living in Lebanon twenty years ago.
If you cannot go to the store for your greens, why not cook the ones you have? I have enjoyed my limited foraging career. We have plans to get some mushrooms started on an old log in the shade, but right now I am teaching the dandelions who's boss. They are a bit bitter, but if you blanch them before you sauté them, that helps. Also, serving them with cheese or pine nuts or figs makes them quite yummy. Above is my before-and-after photo…and if you're wondering about the bread, that's all Mr. Hallock's doing:
I am about to finish my term of online teaching—and, no,  the experience is not the same as in-person instruction, but it has been better than nothing. Most importantly, though, I feel lucky to still have my job. If I have teach online or adapt yet again to a hybrid classroom, I will figure it out. While there are so many people out there suffering and/or risking their lives (shout out to my cousin who is pulmonary specialist on the ICU frontlines), the least I can do is make the best of what I have. Make lemons into lemonade. Or, better for me, make a shandy out of Natty Lite and grapefruit flavoring.
Or, as Wile E. Dog would tell you: make an old dirty leather glove into the world's best toy. Stay safe and healthy, everyone!