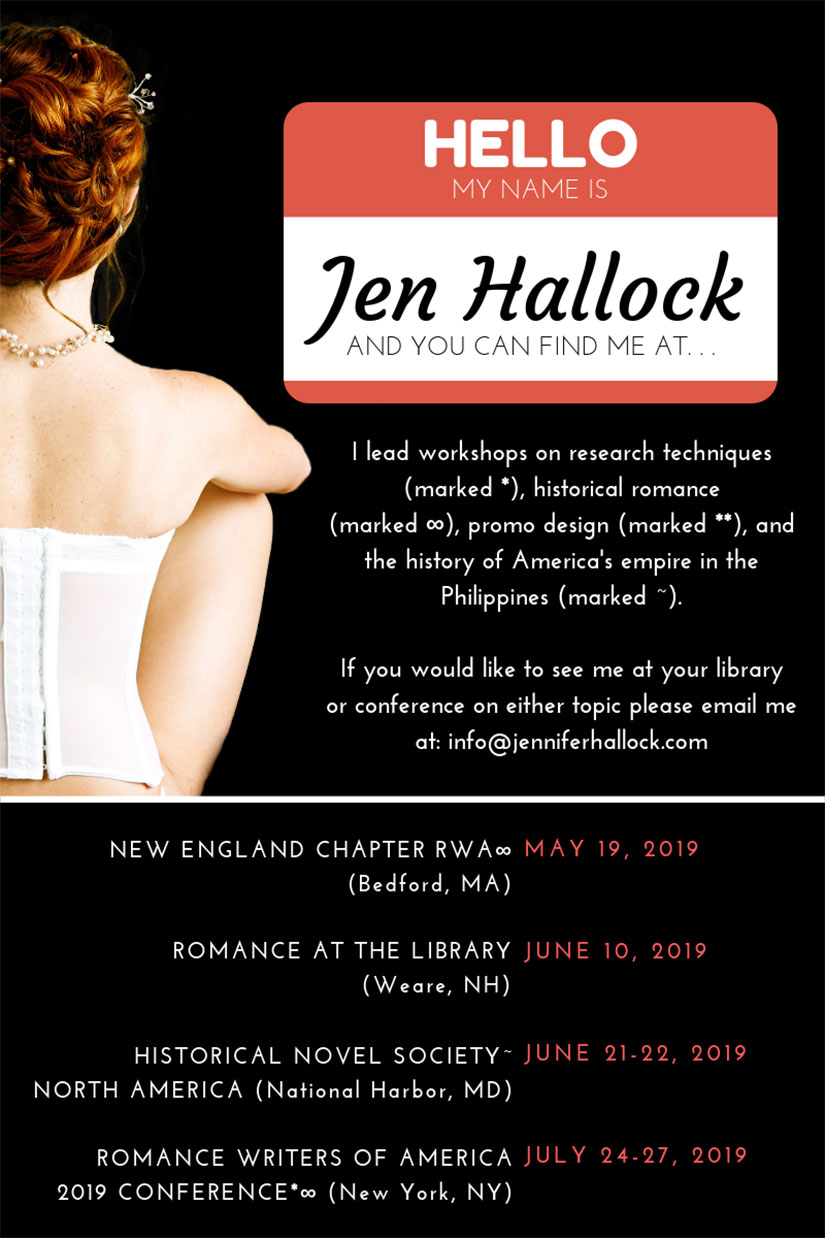 Author Appearances:
I have a new event! Come out to see Karen Coulters and I bring romance to the Weare Public Library. Whether you like historical stories or modern ones, distant settings or close ones, Karen and I have the book for you. Click on the image below to go to the Facebook event page. Come see us and meet the others of the Weare Area Writers Guild, including librarian and children's adventure author Michael Sullivan.
Presentations:
This may be the last time I will be giving these three talks, so please come on out if you can: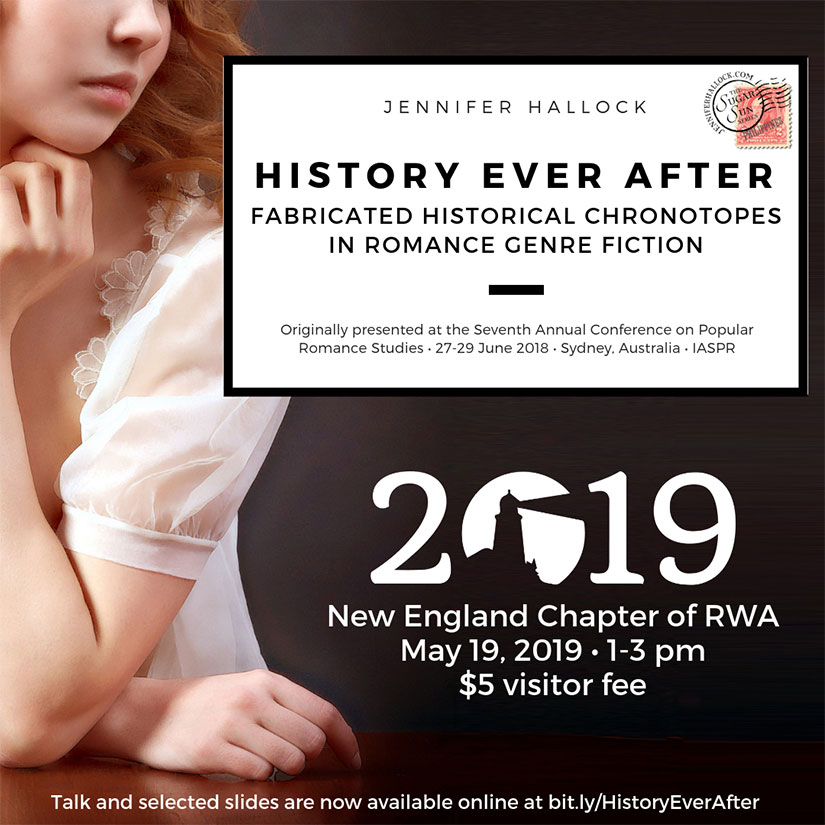 Over eighty percent of bestselling historical romance books published in the first half of 2018 were set in Britain, either during the 19th century or the medieval period. These two fabricated chronotopes are selectively accurate to history and narrowly focused on high ranks of the nobility—in other words, they are "escapism." This presentation will consider what escapism means in this context, who it serves, and who it harms. While any reader can enjoy a good duke Regency every once in a while, the net impact of the most popular chronotopes may be to corrode our understanding of history, marginalize anyone writing from a wider palette of settings and characters, and exclude authors of color. Read more here.
New England Chapter RWA: May 19, 2019 from 1-3 pm ($5 visitors fee)
---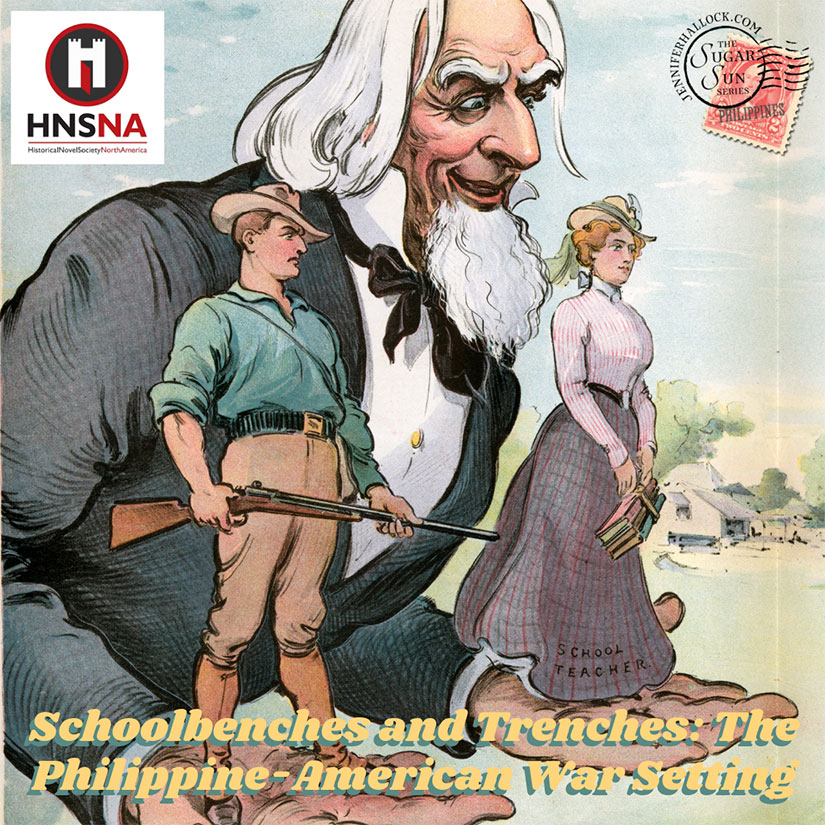 Liberate and uplift? Or conquer and oppress? The revolutionaries of the eighteenth century became the redcoats of the twentieth, fighting a war to seize the Philippines (1899-1913) as the first step toward overseas empire. Enter the American Century, complete with debates over transpacific trade, immigration, Muslim separatists, and national security—all issues that resonate for the modern reader. Historian, teacher, and author Jennifer Hallock will explain why the U.S. colonized the Philippines, how this experience still shapes both countries now, and how it creates engaging American historical fiction. Read more of the history behind the Sugar Sun series here.
Historical Novel Society North America: Friday, June 21, 2019 from 8-9 am (registration required)
---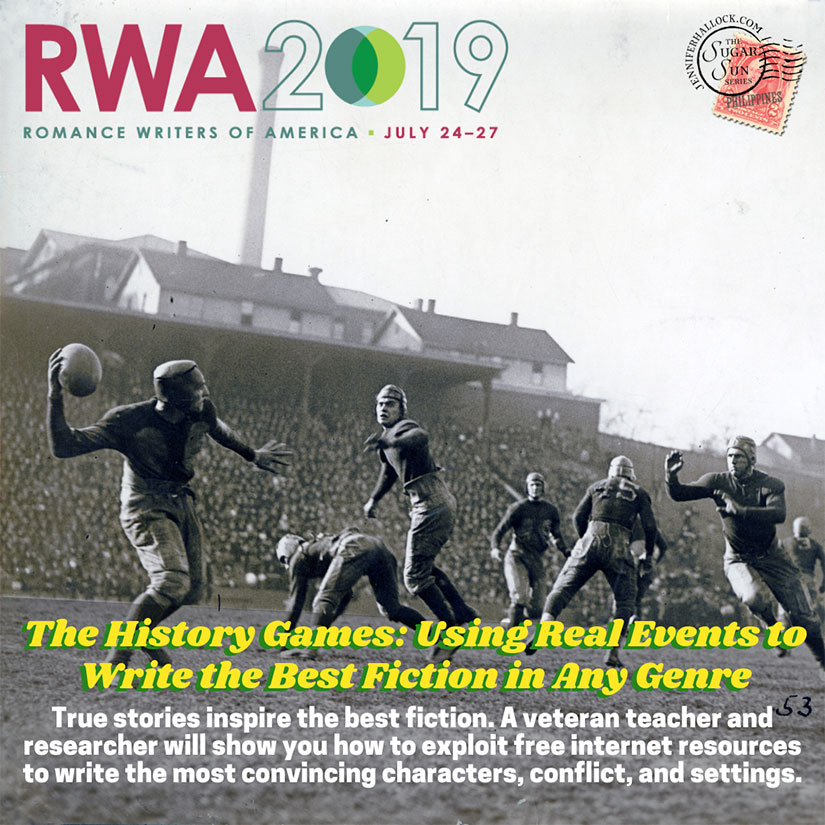 True stories inspire the best fiction. Let history help you find the usual, precocious, and maybe even dangerous heroes and heroines you need! A veteran teacher and researcher will show you how to exploit free sources online: memoirs, newspapers, magazines, advertisements, maps, photographs, clothing, artifacts, videos, and more. This workshop's emphasis will be on historical research, especially the Regency through the Roaring Twenties, but it will include practical tips and tricks for all authors. Read more here.
RWA National Conference, Friday, July 26, 2019, from 9:45-10:45 am (registration required)