I just revised my Sugar Moon flashback scenes from Balangiga, a horrible incident that Ben Potter barely survived. While I was doing that, I went down a teensy-weensy research rabbit hole. Again.
I wanted to know what a typical morning looked like in the Army in 1901. That's sort of tough because the Spanish-American War and Philippine-American War were not written about nearly as much as, for example, the Civil War or the Great War. But Google Books and the Rural New Yorker to the rescue! I found out from the (incompletely excerpted) article below that there was an awful lot of bugling: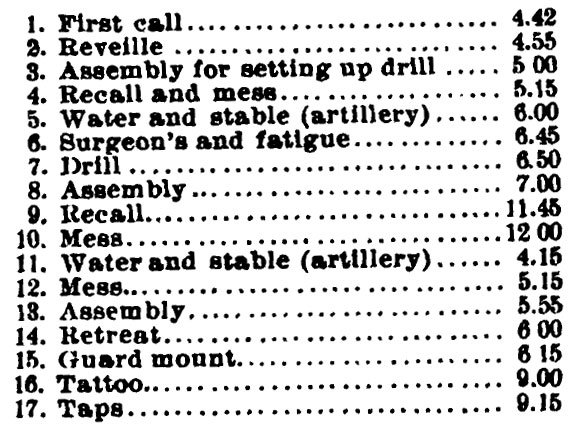 If you have gone to summer camp, you know what reveille sounds like: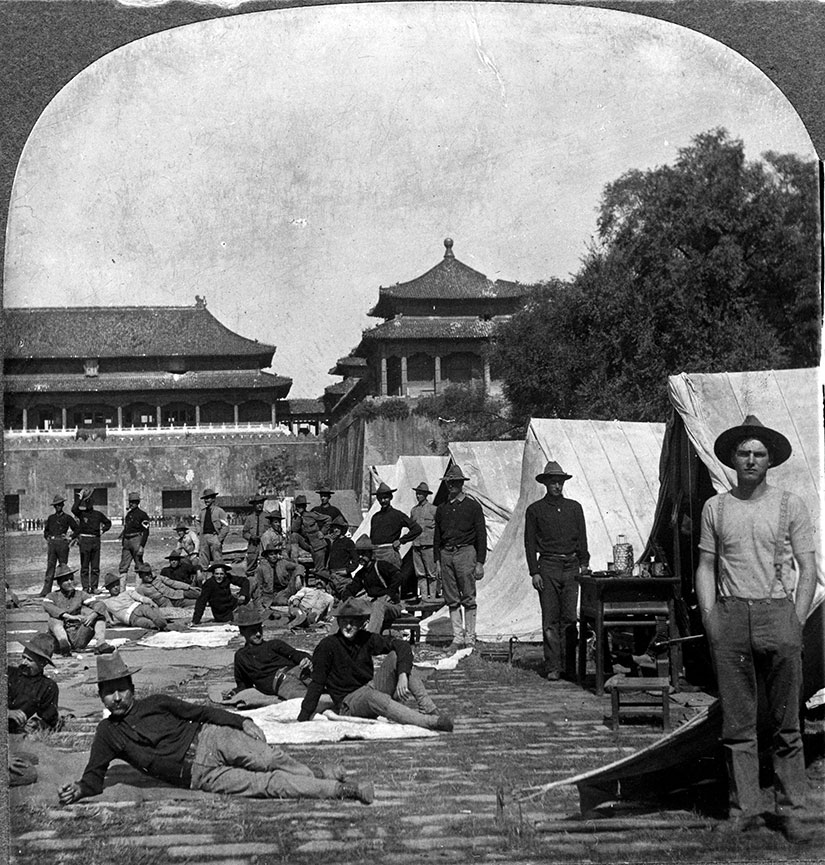 What about the others? The twenty-first century U.S. Army came to the rescue here. The day of a soldier has not changed much in 120 years, it seems.
Here is the tune to assemble for roll call: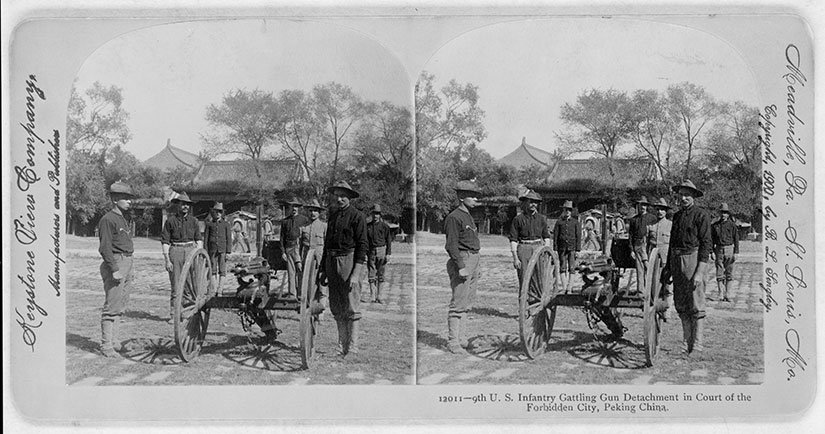 After attendance is taken, soldiers were led through basic calisthenics. What did that look like in 1901? Thanks to the Manual of Physical Drill by the U.S. Army (1900), I know it went something like this: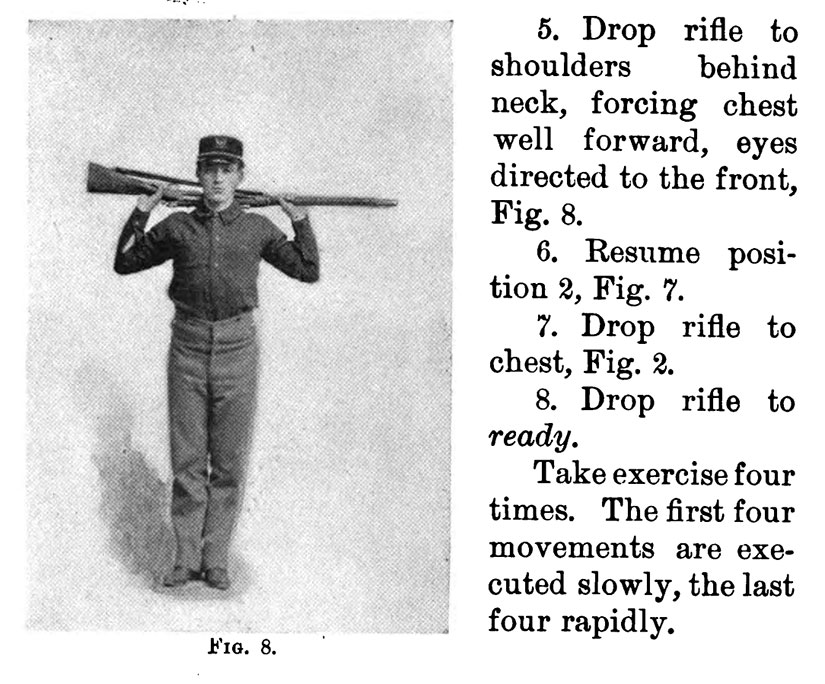 And this: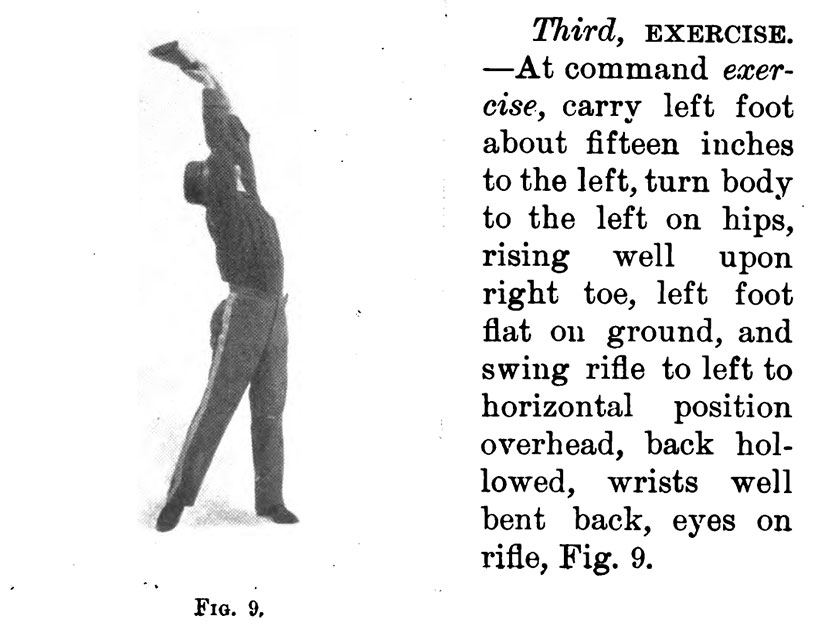 The manual states to: "Never work the men to the point of exhaustion." I think my active duty and veteran friends would laugh heartily at that one. And I think we all would find something to be desired in the instructions for how to dress for exercise:

Negligée? I have all sorts of images in my head there. All. Sorts. Especially in some of these drills…

And I do not think any of us are going to exchange our moisture-wicking nylon for flannel. Egad.
After the exercises were over, the mess call would be blown: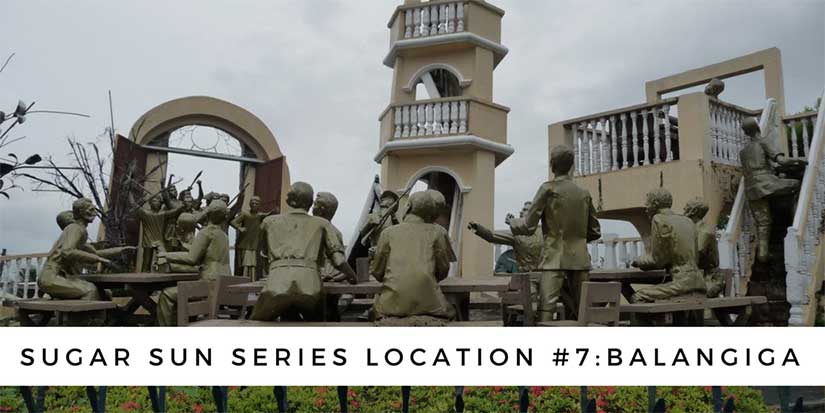 What happened after that? Well, you will have to wait for Sugar Moon to find out! (Or head on over to my Balangiga page for some serious spoilers. Hint: It doesn't go well.)