Ben Potter is not your typical hero. I don't say this because of his checkered past, which he has. No, I mean his unusual talent for a male lead in a historical romance: Ben sews.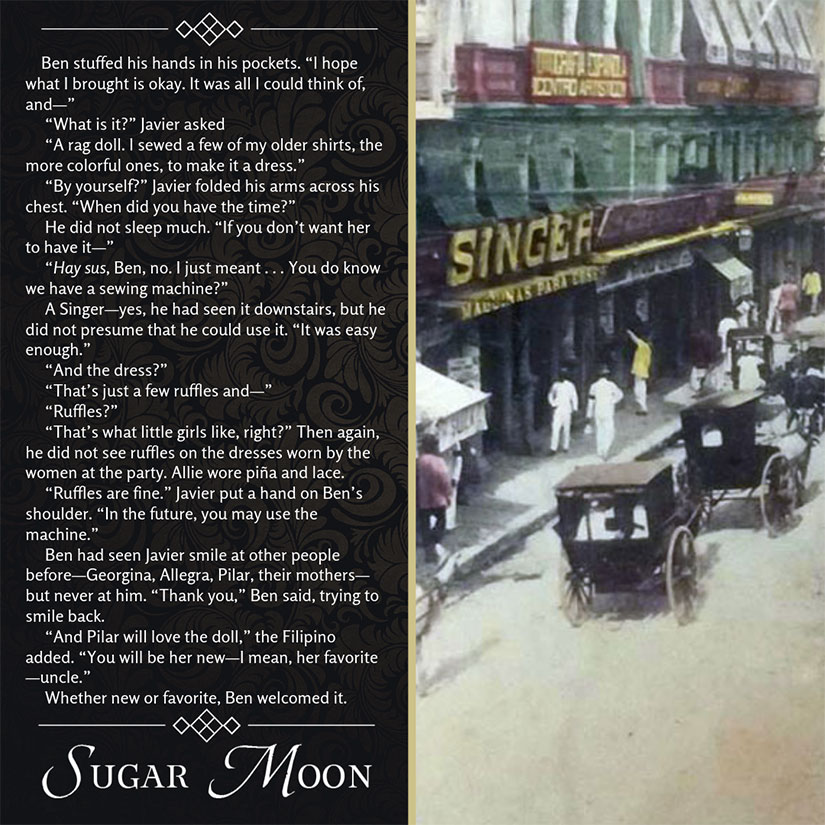 Ben is the grandson of a self-made tailor and the son of an industrious seamstress. He grew up working in his family's shop. He was supposed to inherit it—before the Spanish-American War broke out, that is. (Before Ben, like so many other young men, were persuaded by the sensationalist press to "liberate" the Cuban people from Spanish tyranny. That's not how it turned out, by the way.)
Ben has opinions about the fit of suits. He sizes a man up by his "well-molded shoulders" and "perfect trouser break." He is the one who visits the tailor several times to make his suit fit. "Even so, the collar did not feel right," he thinks to himself, and after that he makes his own work shirts. Fashioning a doll for his niece is no sweat, and a sewing machine makes dresses for the doll even easier and faster.
Could there really be a Singer on a hacienda in Bais? Yes! The Singer Sewing Machine company had actually been selling their products in the Philippines since 1882, predating the American colonial period. According to Pinoy Kollektor, over a quarter-million units were sold by 300 Singer outlets in the Philippines by 1912, adding 1500 jobs to the economy.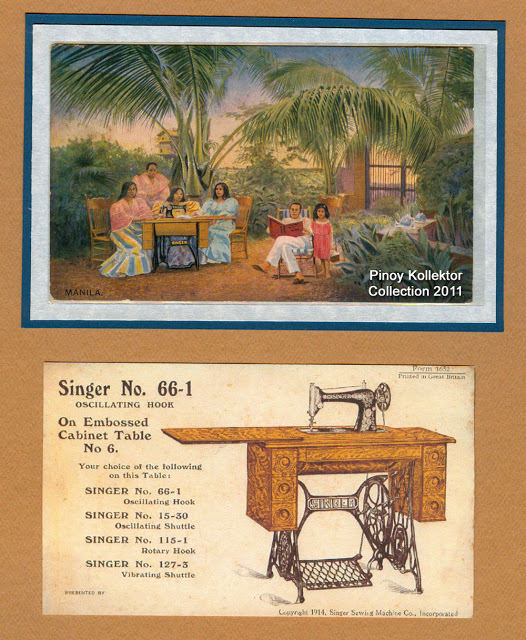 The Singer showroom on the Escolta was one of the most photographed landmarks on the street, probably because the Americans who saw it assumed it arrived with Dewey's navy. (Of course they did.)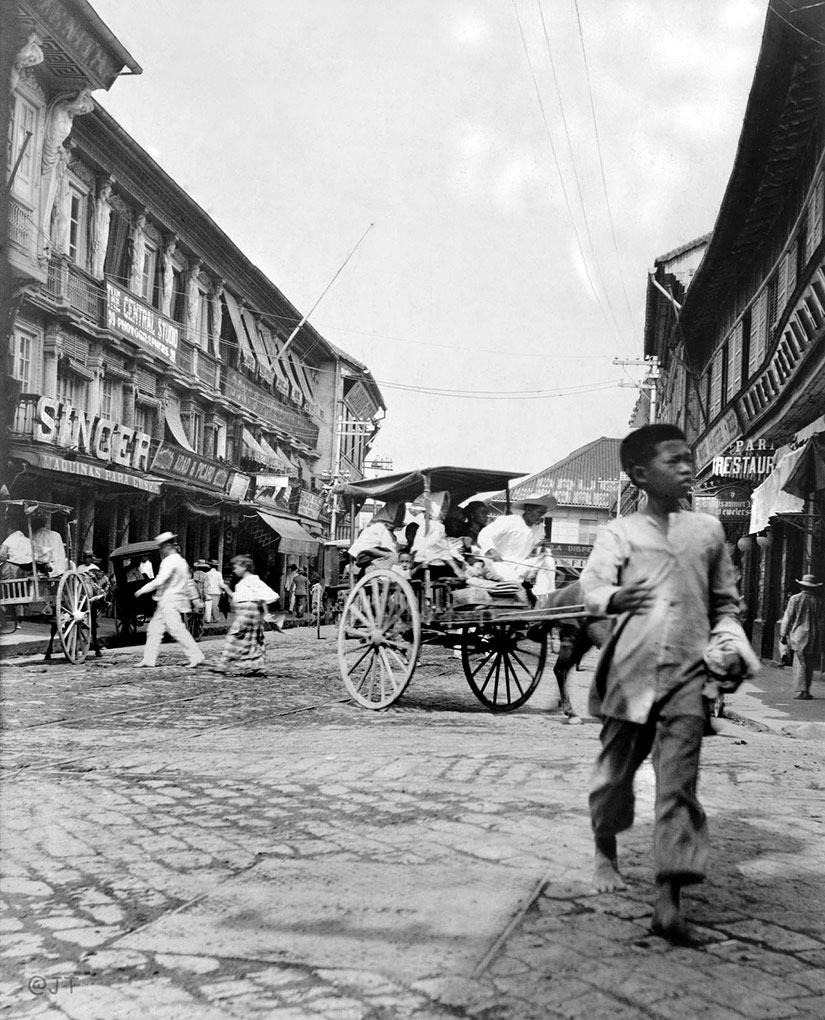 Ironically, one of the reasons that Americans desired an empire was to sell their goods in Asia—particularly in China, but in the Philippines too. Did they need military conquest to do so? No. As Private First Class Reginald "Malik" Edwards, a Vietnam vet, said of that subsequent war, "Sometimes I think we would have done a lot better to by getting [the Vietnamese] hooked on our life-style than by trying to do it with guns….Blue jeans works better than bombs." In this case, Singer sewing machines would have worked better than Colts and Krags. Ben certainly would have preferred them.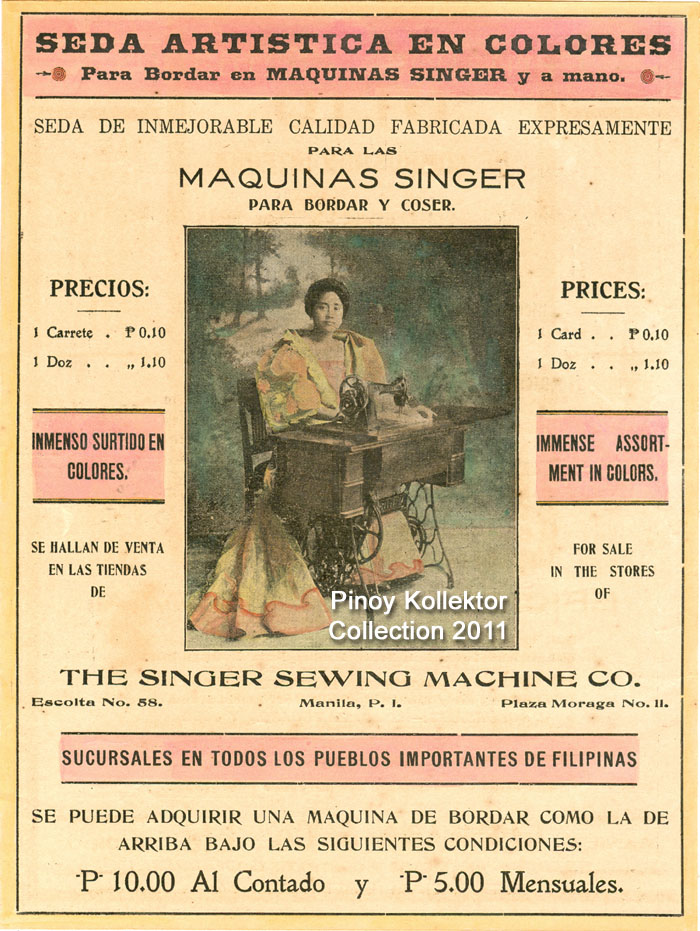 Final note: for more beautiful, historic Singer photographs, check out the website of Pinoy Kollektor.