Moss led Della over to the sillon in front of the window. The planter chair was a deep recliner made out of wood and rattan, and it had long, wide arms that stretched out in front of the seat. The sillon was built for napping, but Moss had not brought Della here to sleep.

She sat, and he gently lifted one of her legs to rest on the extended arm of the chair. She relaxed there, wanton, ready for him.

He started with a gentle kiss to her knee and then moved his lips up her inner thigh. Della gave a deep moan, vibrating her entire chest.

"I love you," he mouthed against her skin. He said it a second time. And a third.

The words earned him a soft giggle. "I understood you the first time. I love you, too."

It was good that he would not need to repeat himself because he was running out of room on her leg.
I do use furniture creatively in my books. Ahem. Though my first thought when I sat in a sillon, or butaka, was not dirty at all. It was, "Boy, could I sleep right now." After all, that was what the "silla perezoza" or "lazy chair" was designed for. (It was also called a "sillon de oreja" or "chair with ears.") The backs were curved and the arms flat and long, all the better to slump deep and raise your feet. The cane backing circulated the air around the siesta-enjoying hacendero in his bahay na bato house. (Yes, Javier Altarejos owns a sillon or two, but he never stays seated long enough to use one. He's a vigorous romance hero, or didn't you know?)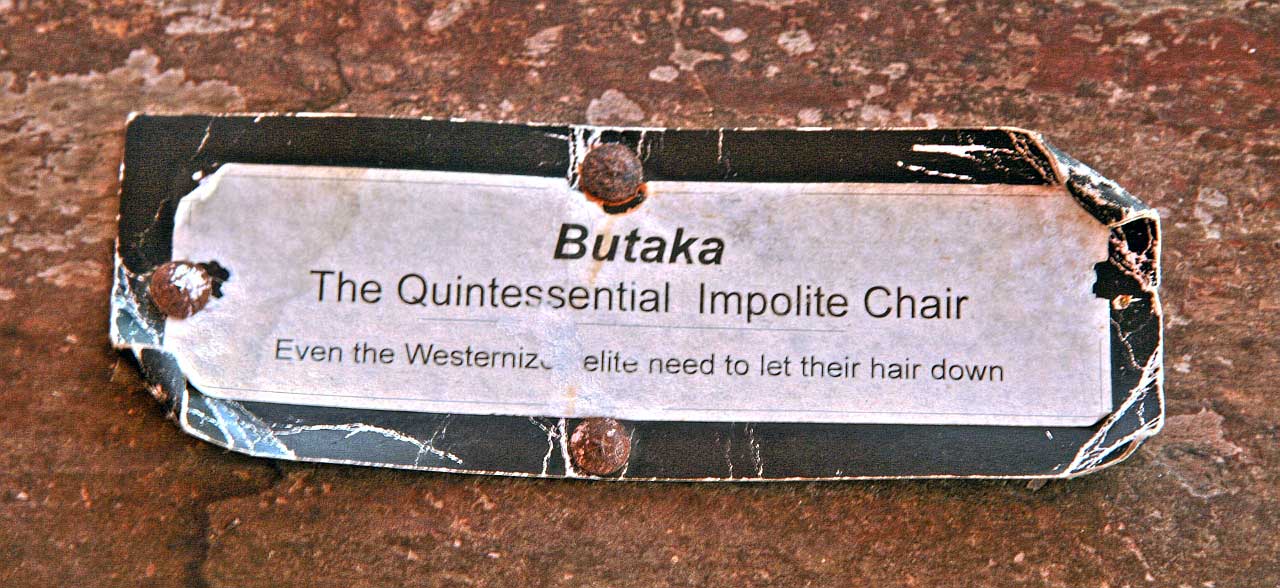 The fact that hacenderos owned furniture designed around day-sleeping had to frustrate their employees, though. In fact, the more unequal the labor relations, the more popular the chair seemed to have been. Designed in Cuba, these chairs were found everywhere from Mexico to the southern United States to the Philippines to India—all with their own variations. Even Thomas Jefferson had one, and he gave one to James Madison. Interestingly, most American colonial officials in the Philippines had never seen one before because relatively few were from the South. They found them fascinating (and comfortable), never knowing they needed only to go to Virginia to see one.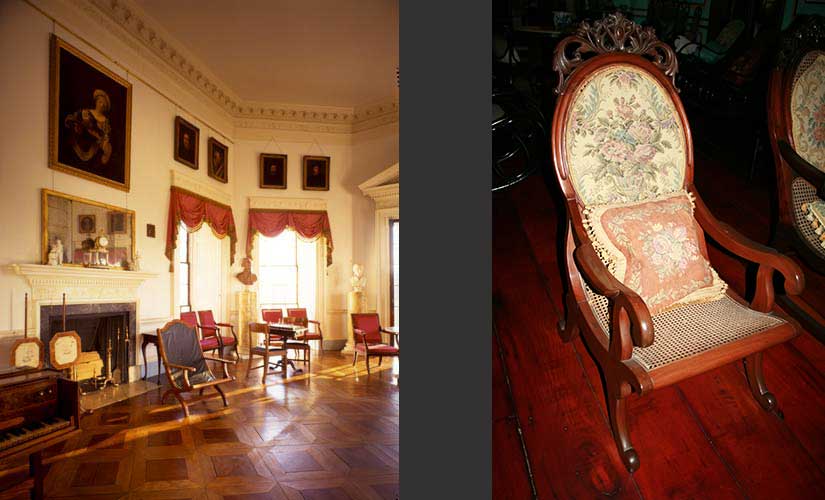 There may be a dirty underbelly to this piece of furniture, but in the era of La-Z-Boys, I think we can put our differences aside. I wish I had my own sillon right now, in fact…I could use a nap.