The Ah Tay bed definitely makes an impression:
Ben's hips flattened and froze against hers. He pushed harder and harder until the carved floral bedpost pressed its pattern into her skin. She shut her eyes and her whole body clenched, burned, and then melted with him.
I bet you're wondering what that would look like—the carved bed post, not the sex. You can use your imagination with the sex.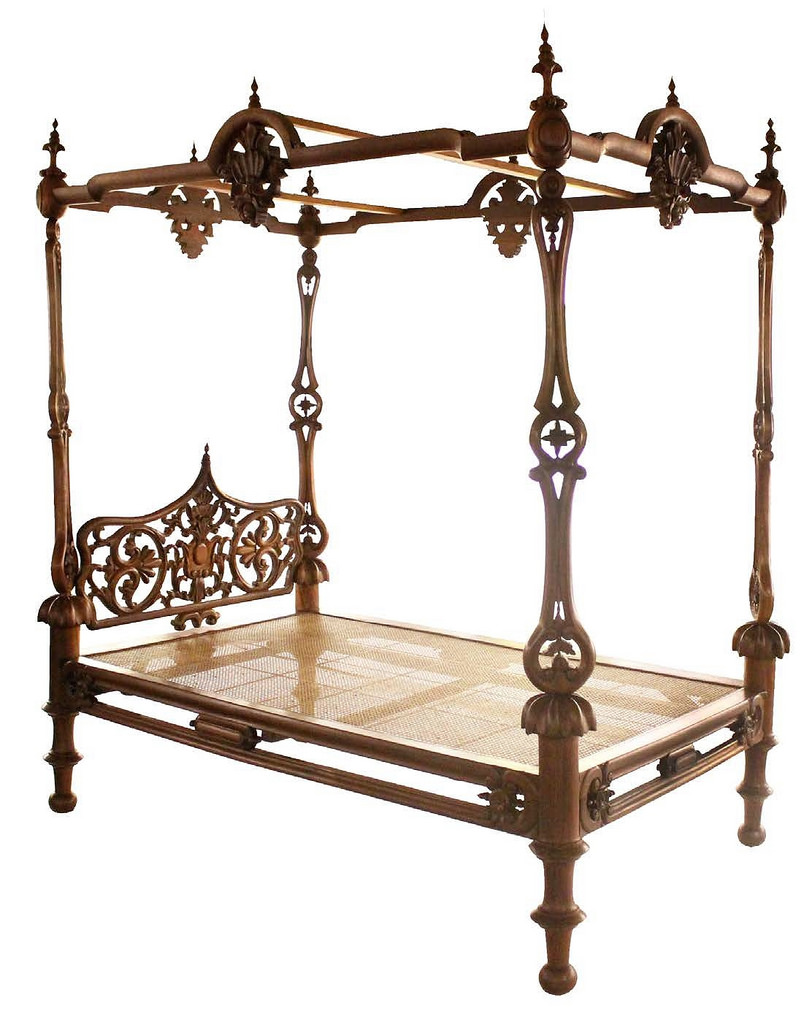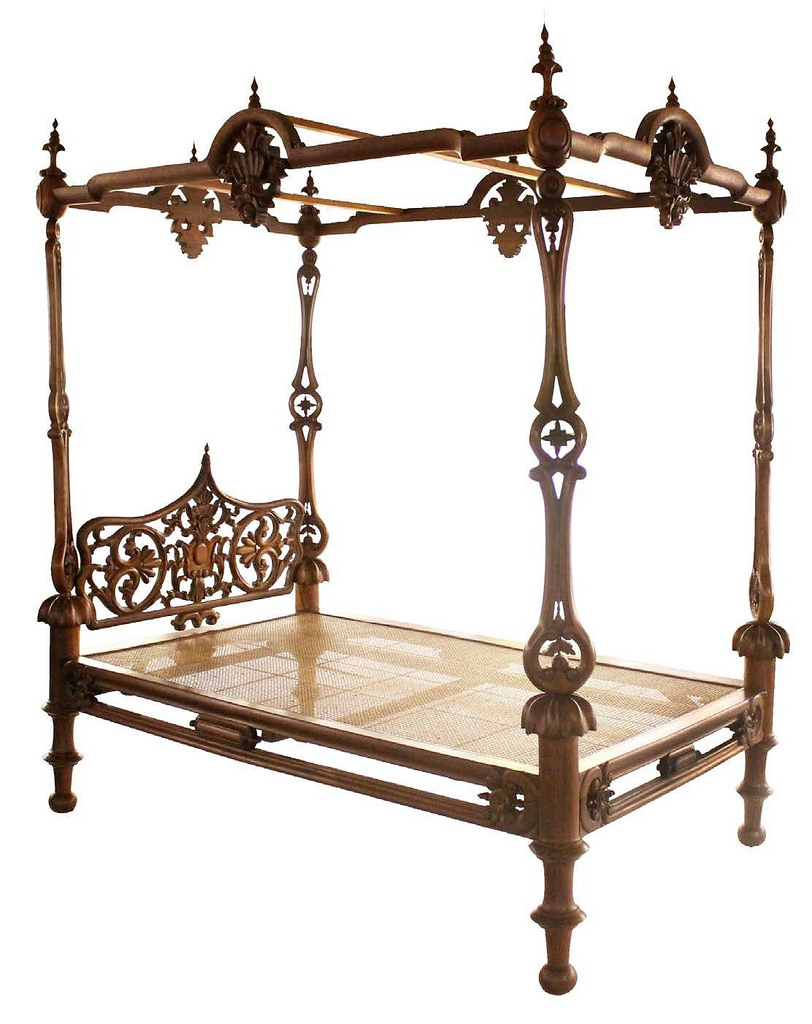 The elaborate four-poster Narra frame, with its intricately carved Art Nouveau posts, was the creation of Eduardo Ah Tay, a furniture maker in Binondo. The kalabasa, or squash-shaped, dome design became "a status symbol for the nineteenth-century mestizo elite" in their bahay na bato houses. (Cheaper beds—versions not made by Ah Tay—had spiral posts.)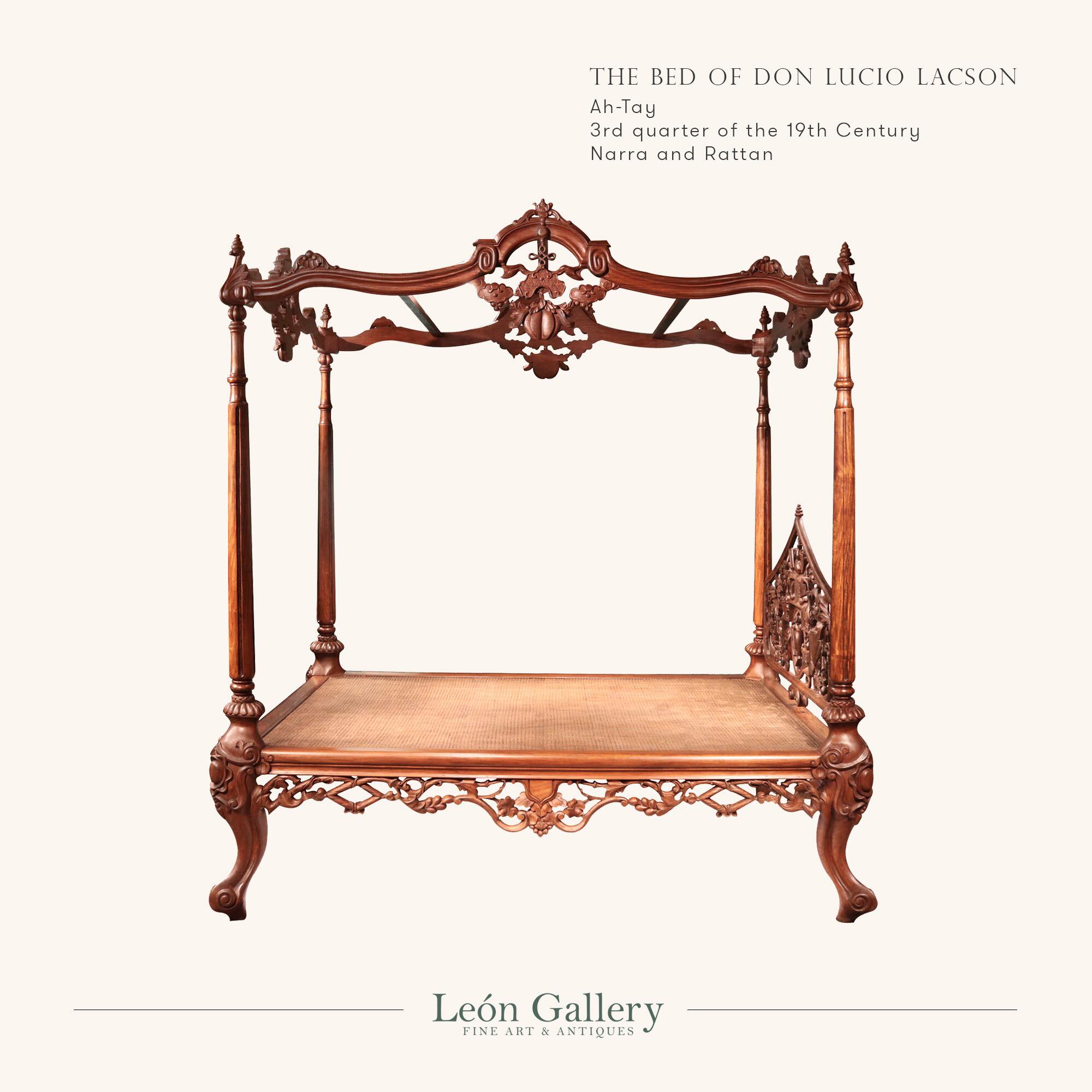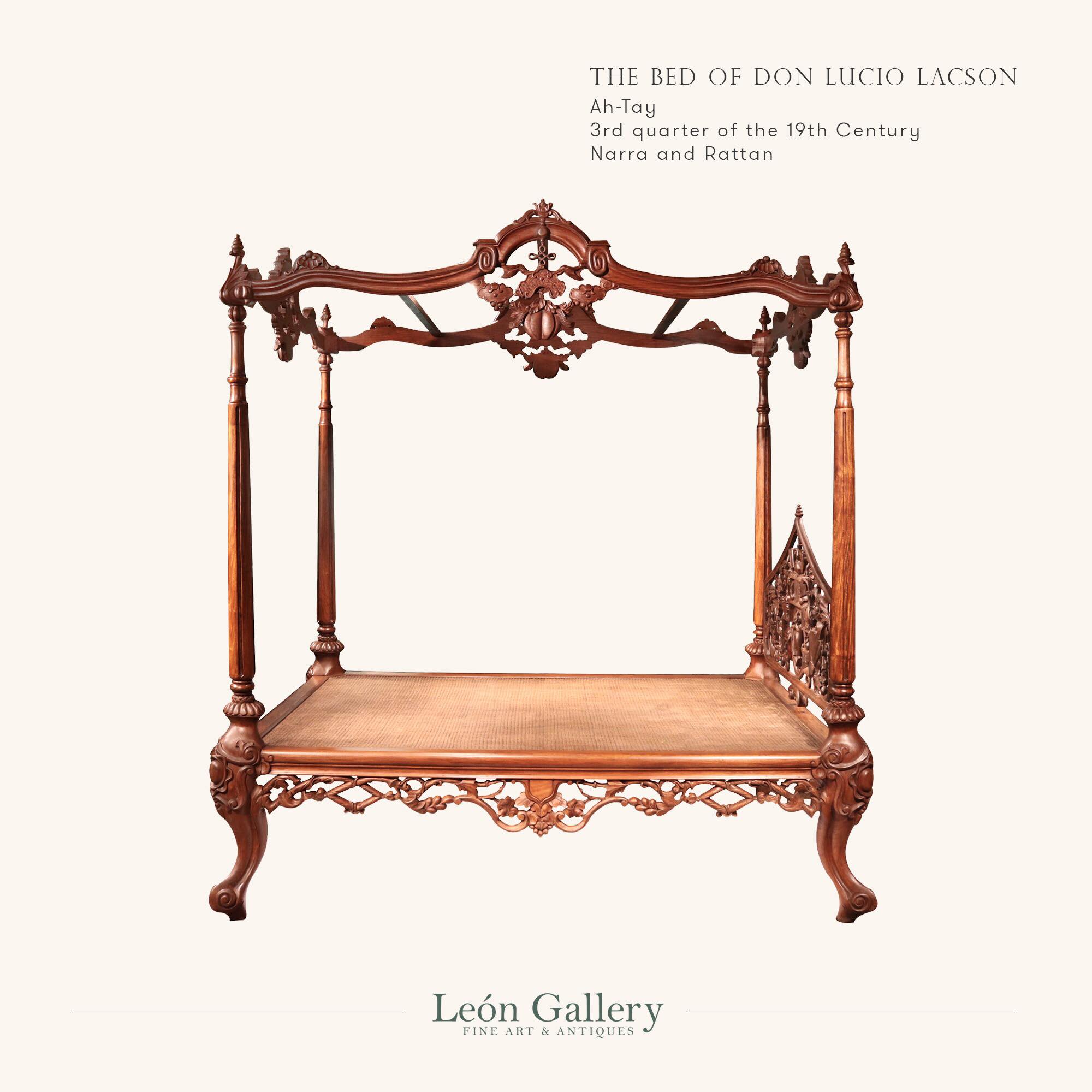 The Americans did not know genius when they saw it:
"Look here, North," the congressman said. "You gave us unmade rooms!"

Moss had checked the rooms himself. "What are you missing, sir?"

"Most of my bed!" Holt huffed. "Why, there isn't a stitch of bedclothes on the blooming thing. Not even a mattress! I raised the mosquito-netting and found nothing but a bamboo mat."

— Hotel Oriente, prequel novella to the Sugar Sun series.
Holt's confusion was based on a real story of an irate newcomer to the Hotel de Oriente. The rattan platform, mattress-less bed was known among Americans for being "springless, unyielding, and anything but comfortable," or "an instrument of torture, a rack, an inspirer of insomnia."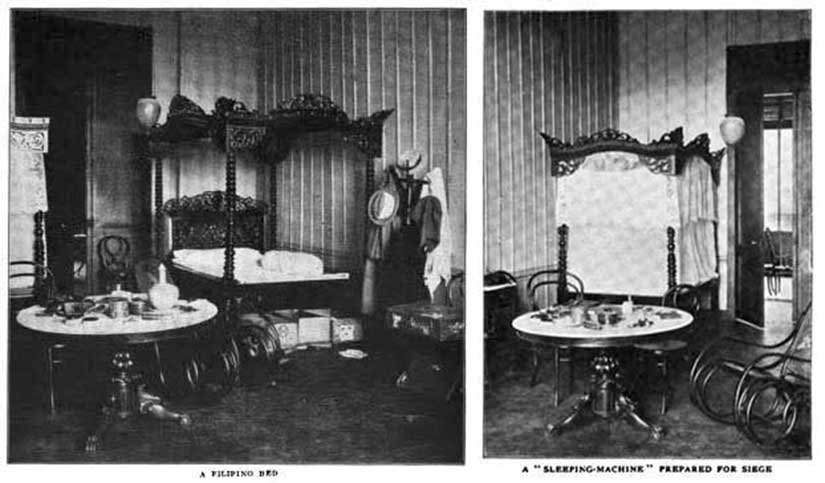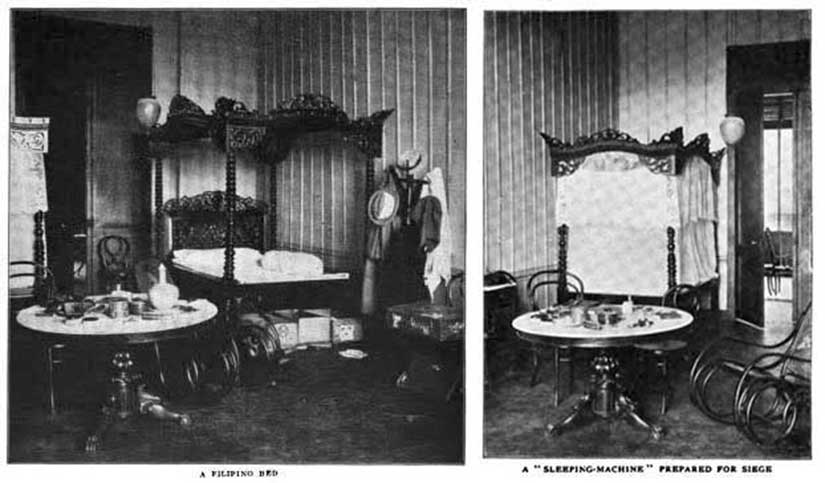 But actually, the genius of the bed was air flow. Woven rattan was both perforated and strong, which made it the go-to technique for a lot of local furniture, including the sillon chair. This ingenuous use of local materials kept you cool before the advent of air conditioning.
Eventually, even Philippines Commissioner Worcester, who once called the Ah Tay bed "that serious problem," came to regard it a luxury of the tropics. Traveler Burton Holmes agreed the bed had been "unjustly ridiculed and maligned." He said, "It is…perfectly adapted to local conditions, a bed evolved by centuries of experience in a moist, hot, insect-ridden tropic land, and from the artistic point of view is not unattractive."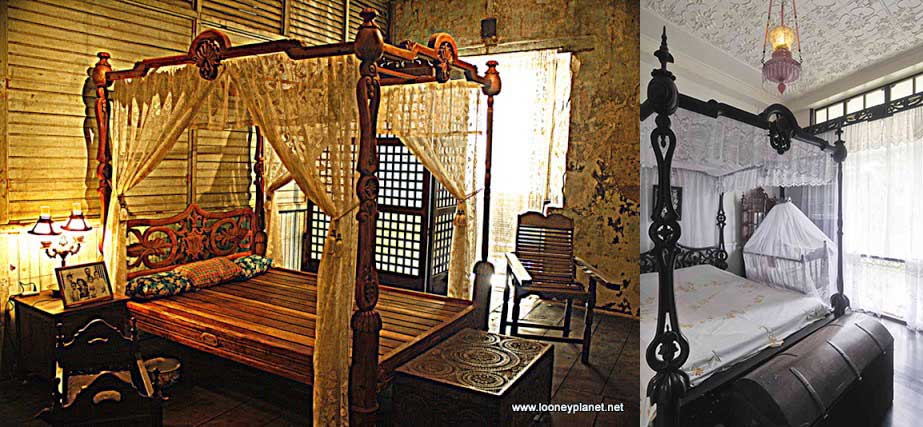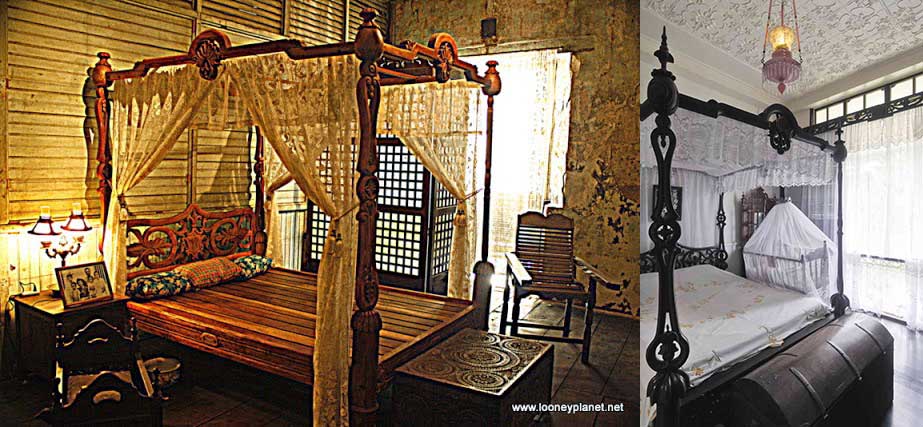 But don't try to sleep on an original Ah Tay: not only might it be in delicate condition, but most are far too small. (Humans have gotten taller and rounder in the last 120 years.) There is a decent sized one at the Casa Consuelo Museum in Tiaong, Quezon, and its owners even claim that it—and everything in the house—is authentic. Or you can build yourself a modern-sized reproduction, complete with solid mattress frame, like at the Museo sa Parian in Cebu.
Either way, this is the type of bed where Allegra Potter will bring her handsome, six-foot-plus suitor, Ben Potter. This is where she debauches him in Sugar Moon.