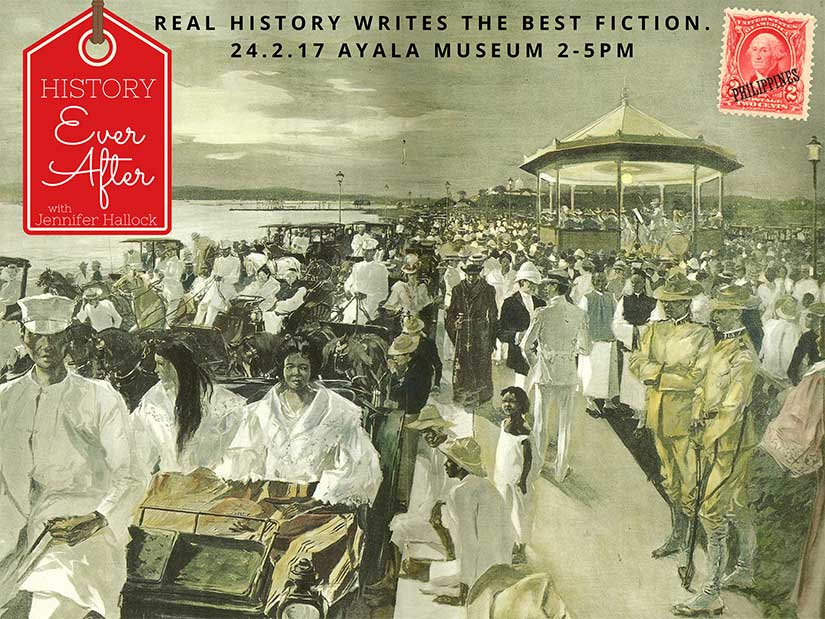 "Truth is stranger than fiction, but it is because Fiction is obliged to stick to possibilities; Truth isn't."
Mark Twain said that. He's one of my favorite authors and personalities in the American canon. Did you also know he was one of the leaders of the anti-imperialism movement, and that he argued for giving the Philippines its freedom in the early twentieth century? Interested?
If you live in Manila, I hope you can come to the Ayala Museum on February 24th, from 2-5pm, to hear my talk "History Ever After." What will I talk about? Good question. I will start with truth and weave in the fiction, and I think Mark Twain would be proud:
I will prove that our news is not new. In fact, America's current debates over global economic integration, nation-building, immigration, and the use of military force echo the real and vigorous debate that started with the conquest of the Philippines.
I will show how this history helps me develop my unusual, precocious, and maybe even dangerous heroes and heroines. I will talk about each, too, including the main characters of my new novella, Tempting Hymn. Real history writes the best fiction in any genre.
Finally, I will address one of the most difficult questions in historical romance: how do you write happily ever after when your audience knows the next war is just around the corner? In other words, how do you walk the line between romancing history and romanticizing it?
Maybe you want to know about the shared history of Filipinos and Americans, or maybe you want to hear the latest updates in the Sugar Sun series. Or maybe you're a writer, and you want to know how to shape conflict and character development with real history. If any of these three are true, there's something for you here!
This talk would not have been possible without the guidance and vision of Mina V. Esguerra of #romanceclass, and thanks to Marjorie De Asis-Villaflores of the Ayala Museum for all her help.
Tickets and more information can be found here.