My wonderful trip to Manila may be over (sigh), but that doesn't mean sabbatical is over. In fact, since I don't start the day job until September, I still have half a year left. What will I do with all that time?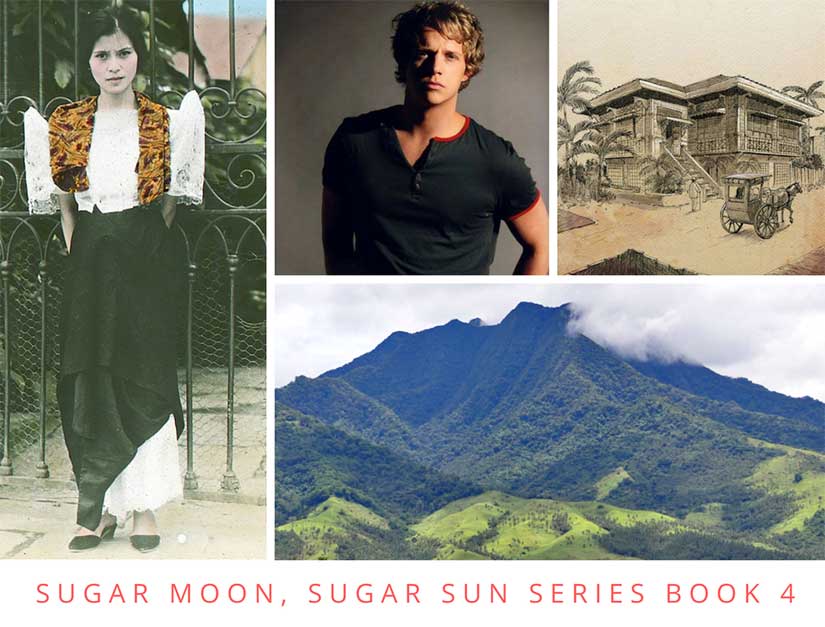 I am currently editing Sugar Moon, Ben Potter's redemption story. What woman is strong enough to bring this man to heel? There's only one. Allegra Alazas, Javier's spitfire cousin. This story is a grittier and more suspenseful than the others. Interested? Look for a late 2017 release. (Then, yes, Sugar Communion is next. That's Andrés's story. He's a tough one.)
I also have some great reader and author events coming up. In addition to attending RT Booklovers Convention for the first time, I am helping to plan a smaller, more intimate conference right here in the Boston area. I am the assistant chair of the New England Chapter of RWA®'s Let Your Imagination Take Flight 2017 conference. In addition to all the amazing workshops, we have a big signing on the night of April 7th. Your favorite authors will be there, there will be over 20 baskets of books and goodies to win in our free raffle, and there's a cash bar! See more details at the linked pages or in the banner at the top of this page.
By the way, I will be donating another #MabuhayLove basket to the raffle. The books might be slightly different (I picked up new ones in Manila!), but the concept is the same: emotionally-satisfying, beautifully written global romance.
Finally, I will be doing my research workshop one more time. It's called The History Games: Using Real Events to Write the Best Fiction in Any Genre. The Hingham Public Library has invited me back to speak to their patrons on April 22nd at 1pm. As with all events I do for libraries, it is free! If you're in the area, come check it out.
Thank you all for helping make my sabbatical the best year ever! Another big thank you to all the authors and readers who welcomed me so warmly in Manila. It was thrilling to meet all my #romanceclass friends in person. You guys are truly the best.
And, in case you missed it, Tempting Hymn is out and has been getting some nice buzz on social media. Thank you to all those who have helped others find my books by leaving a review. I really do appreciate the time it takes to share your thoughts.