Do you ever make imaginary friends with a character from a book? I do all the time. These are often characters I have made up in my own mind—and yet I still need to get to get acquainted with them from scratch like they're strangers. If I have done my job right, by the time the book is ready to print, the hero and heroine are my family. I love them.
Sometimes a character does not wait for her own book. She steals the show from the first moment she is introduced. Such a character is Allegra Alazas, the fiercely loyal cousin of Javier Altarejos, and the woman who plays his matchmaker in Under the Sugar Sun.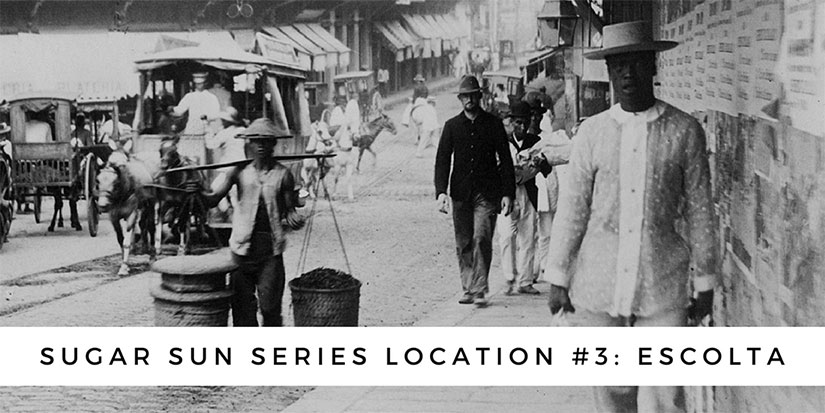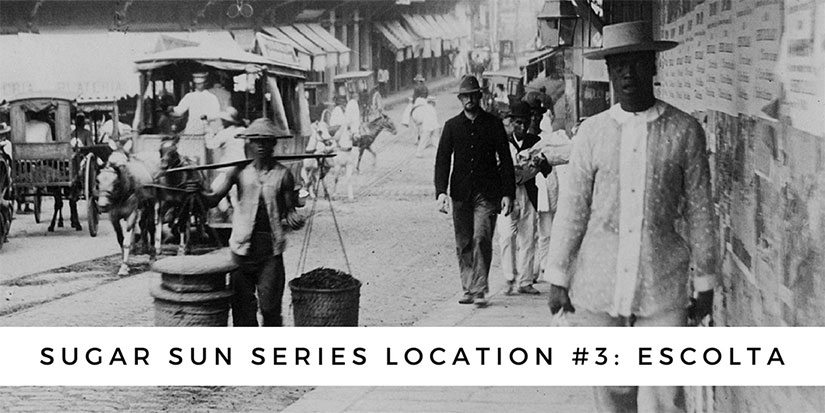 Sugar Sun's heroine Georgina Potter first meets Allegra in a store on the Escolta, in Manila. As she tells it:
Señorita Allegra was perfectly happy to keep the conversation going all on her own, just as she had done for the past half hour. They had met by chance at a dry goods store, and Georgie had not been able to shake the woman since. Allegra could not believe that any American would walk the Escolta without shopping, so Georgie now found herself unfolding a delicate slip of lace, pretending to consider it despite its prohibitive price. Even though Georgie was supposed to be getting married soon, she did not feel sentimental enough about the occasion to plunge into debt over it. This treasure was not for her.

Allegra kept talking. "I have to sew my flowers on dresses now, though Hermana Teresa will jump off the Puente de España before she believes it. Yesterday she says I will fail domestic labors class. Fail! So I say it is okay—one day I will hire her as my costurera. Do you hear nuns curse before? Very quiet, but they do."

No doubt nuns cursed around this young woman a lot, Georgie thought. Allegra looked demure but was really quite untamed. Black, roguish eyes set off her fair, delicate skin. Her pink lips were small but curvy, as exaggerated as the outlandish words that came from them.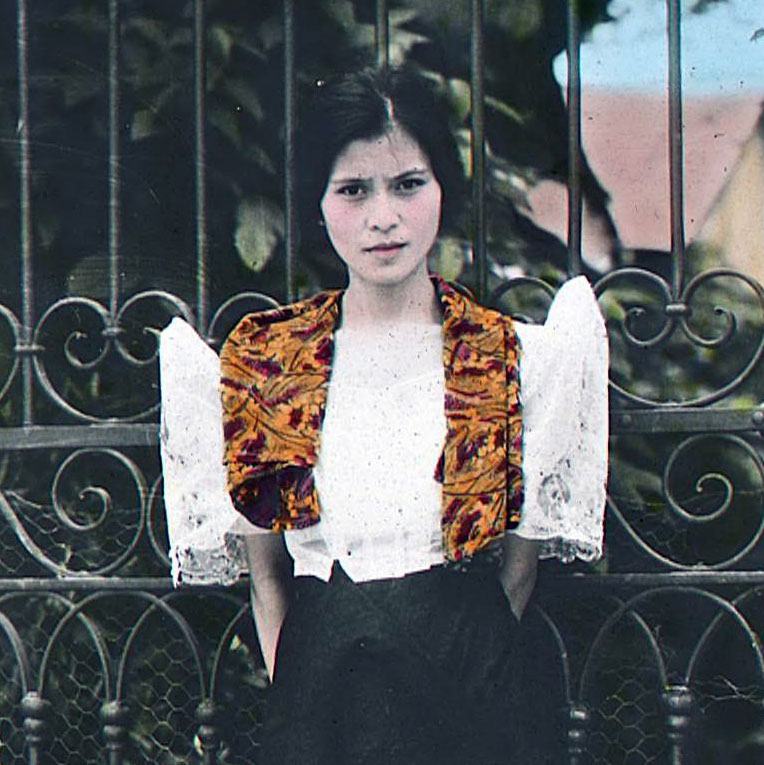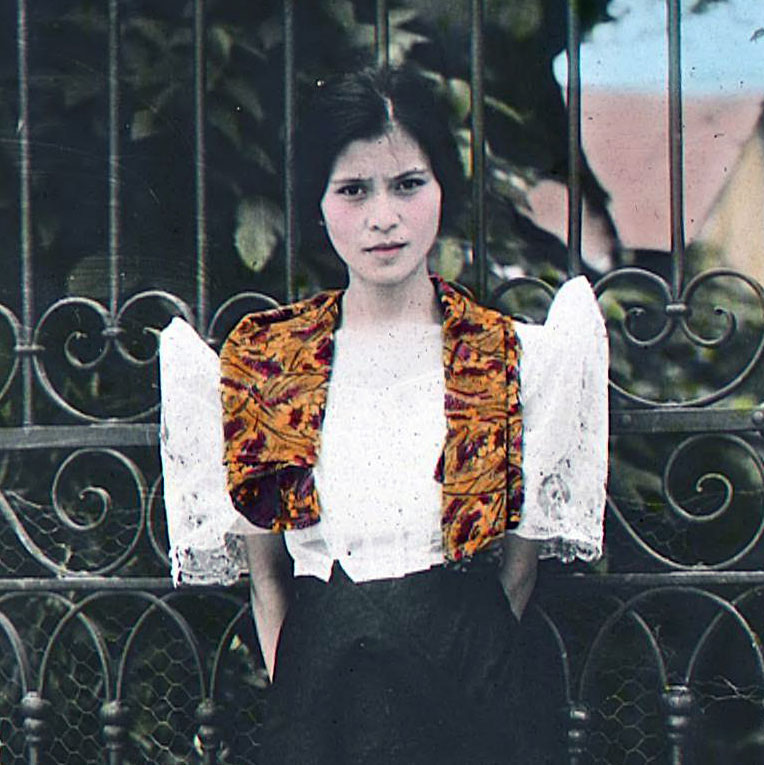 She sounds like fun, doesn't she? Allegra—or Allie, as she will soon be known—was inspired by the lantern slide photo above. True story. It was the look on this woman's face that won me over. I thought her story had to be written.
If I had to cast a movie version of Sugar Moon (and I am open to offers), I would love to see Maine Mendoza in the role:
You see the resemblance, don't you? It is all about the attitude.
[Edited to add: Allegra is not based on any single person—she has always had a voice of her own, right from the beginning—but she would be honored by any resemblance shown to the brilliant Regina Abuyuan. Gina was a writer, editor, school founder, teacher, pub owner, mother, wife, advocate, and friend. We love and miss you, Gina.]
Well, I'd better get back to it, or else you will never get to read Allie's story. I had to do a massive rewrite this past winter, and I'm about 40% through the Big Edit now. There are some complicating factors that make this book tough. The history is real, and I do not want to skim over that fact. (As author Elizabeth Kingston pointed out recently, colonialism needs to be critically examined, even in romance. Actually, especially in romance. I have tried to do this, and I will keep trying—which to me means not ignoring the difficult stuff.) Also, Ben Potter has to be carefully transformed into hero material; he was not likable in the previous book. But he will be, I promise. Barring major problems, I am gunning for a September release. Fingers crossed.
[Edited to add: Sugar Moon is here! It was released in April 2019 to much acclaim.]